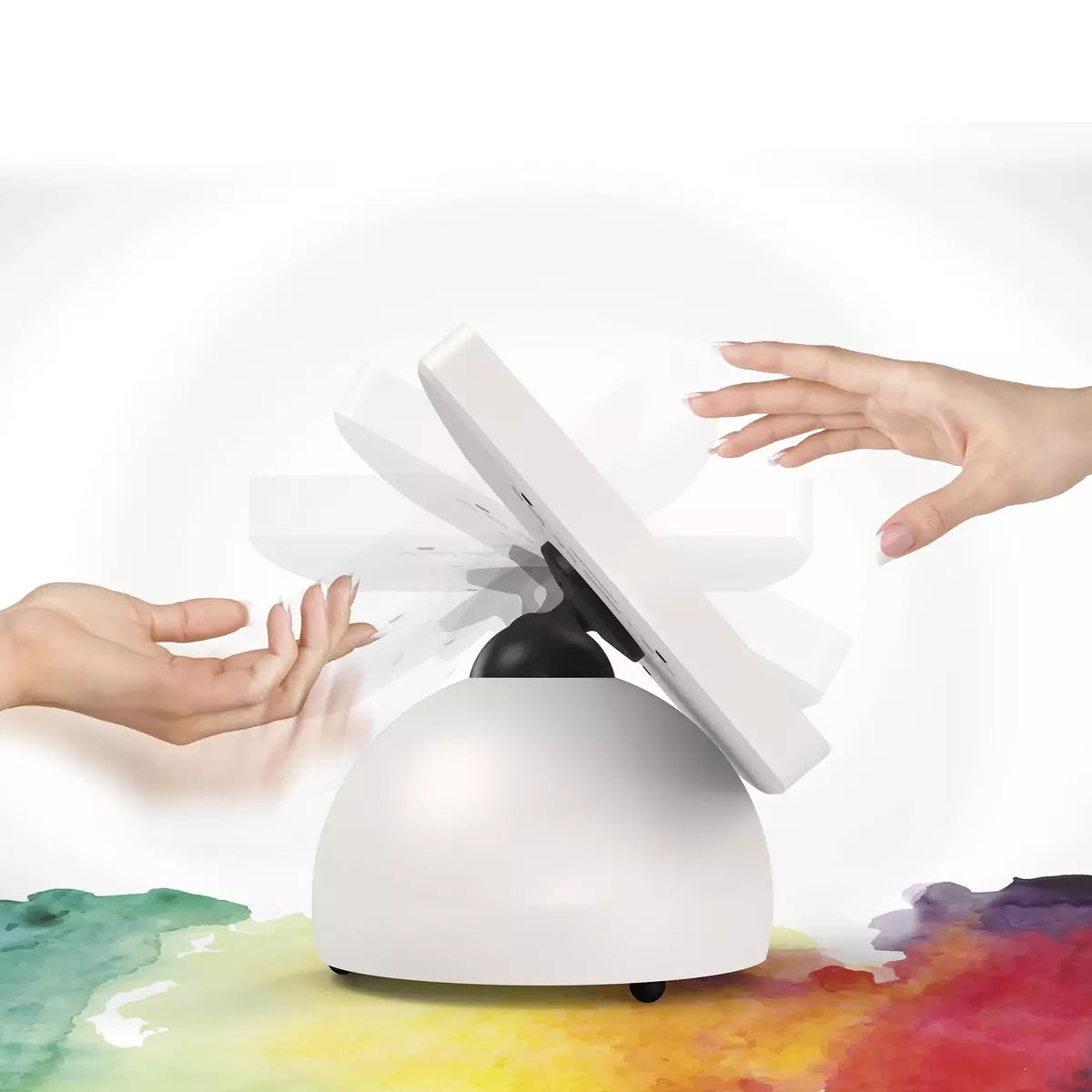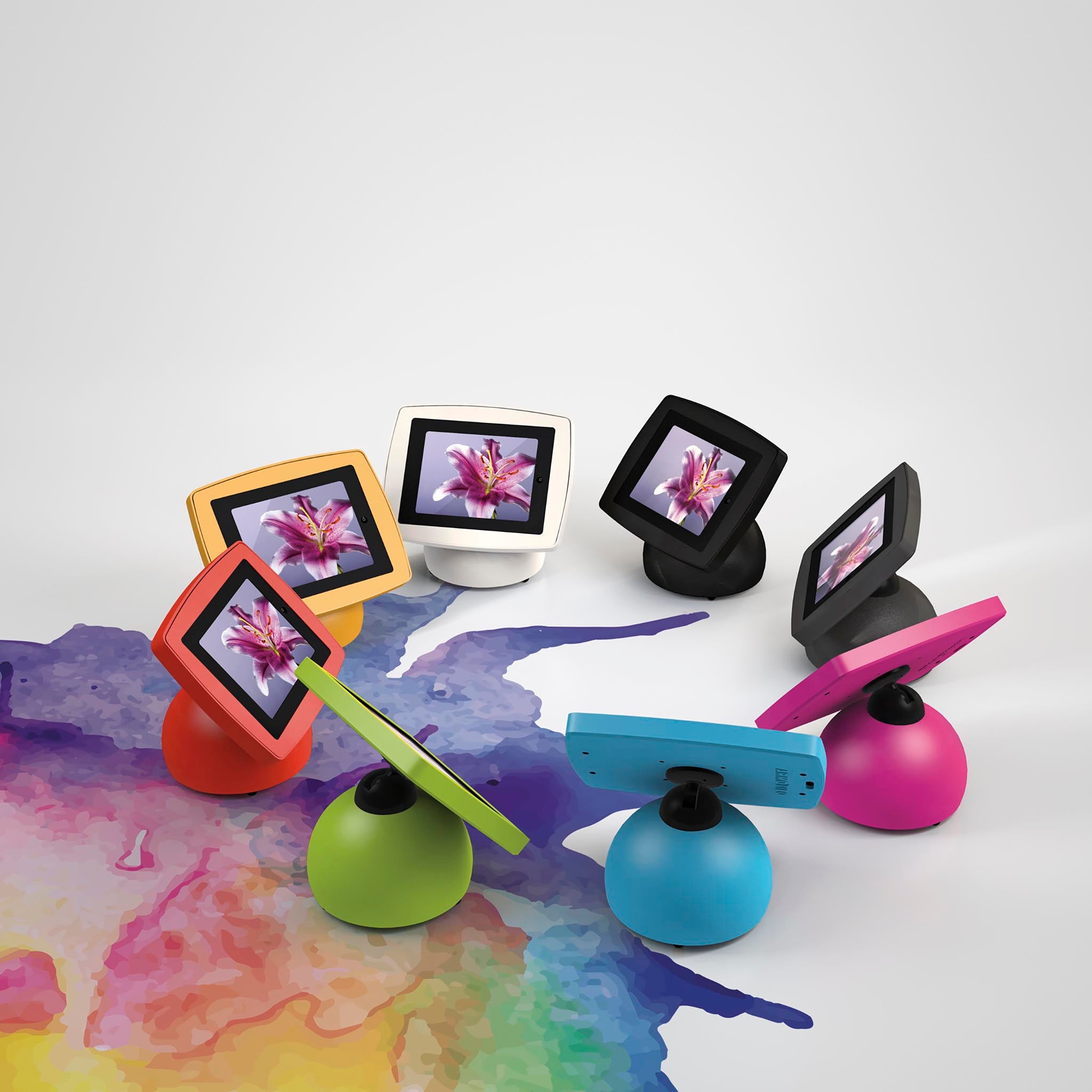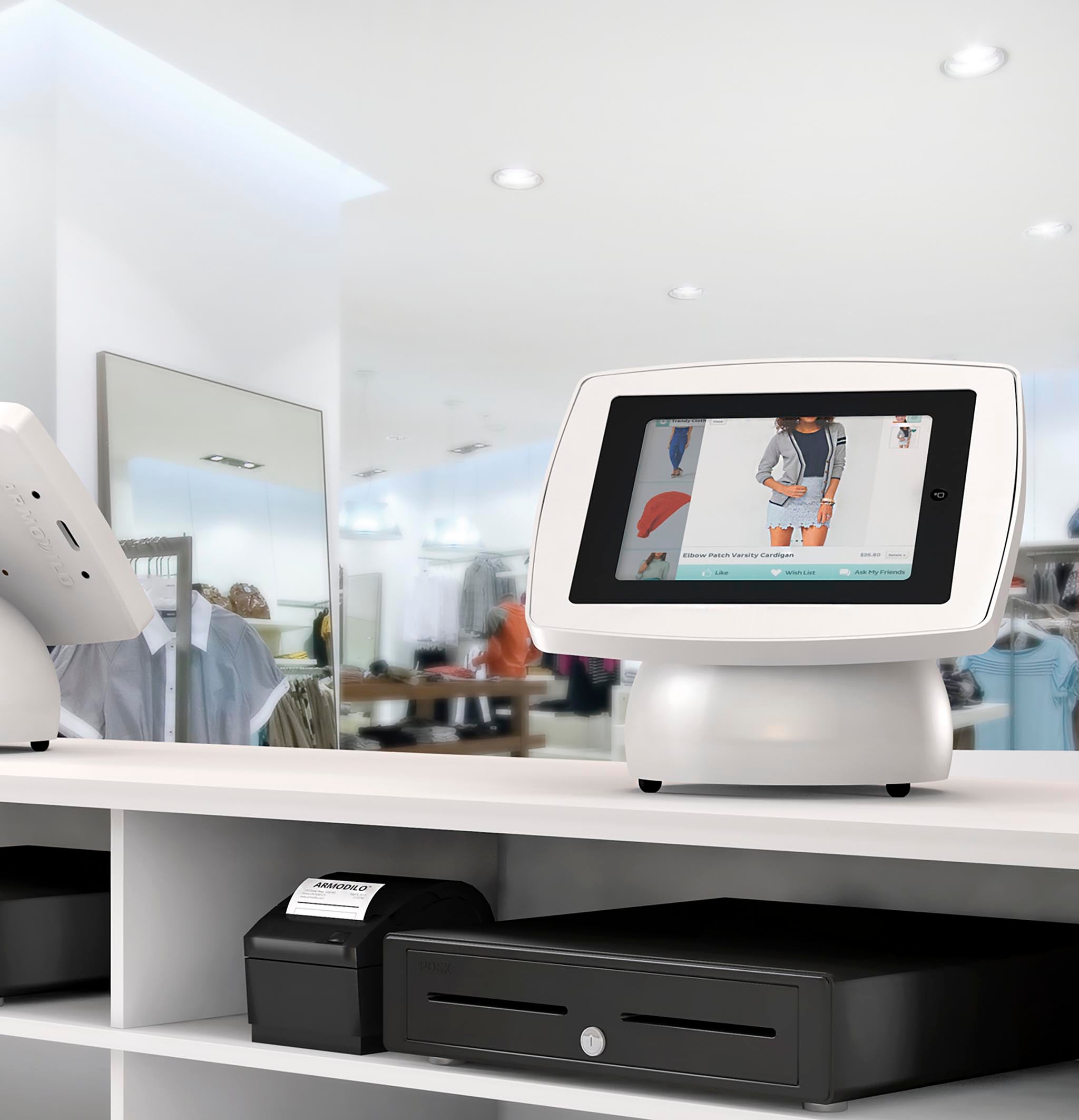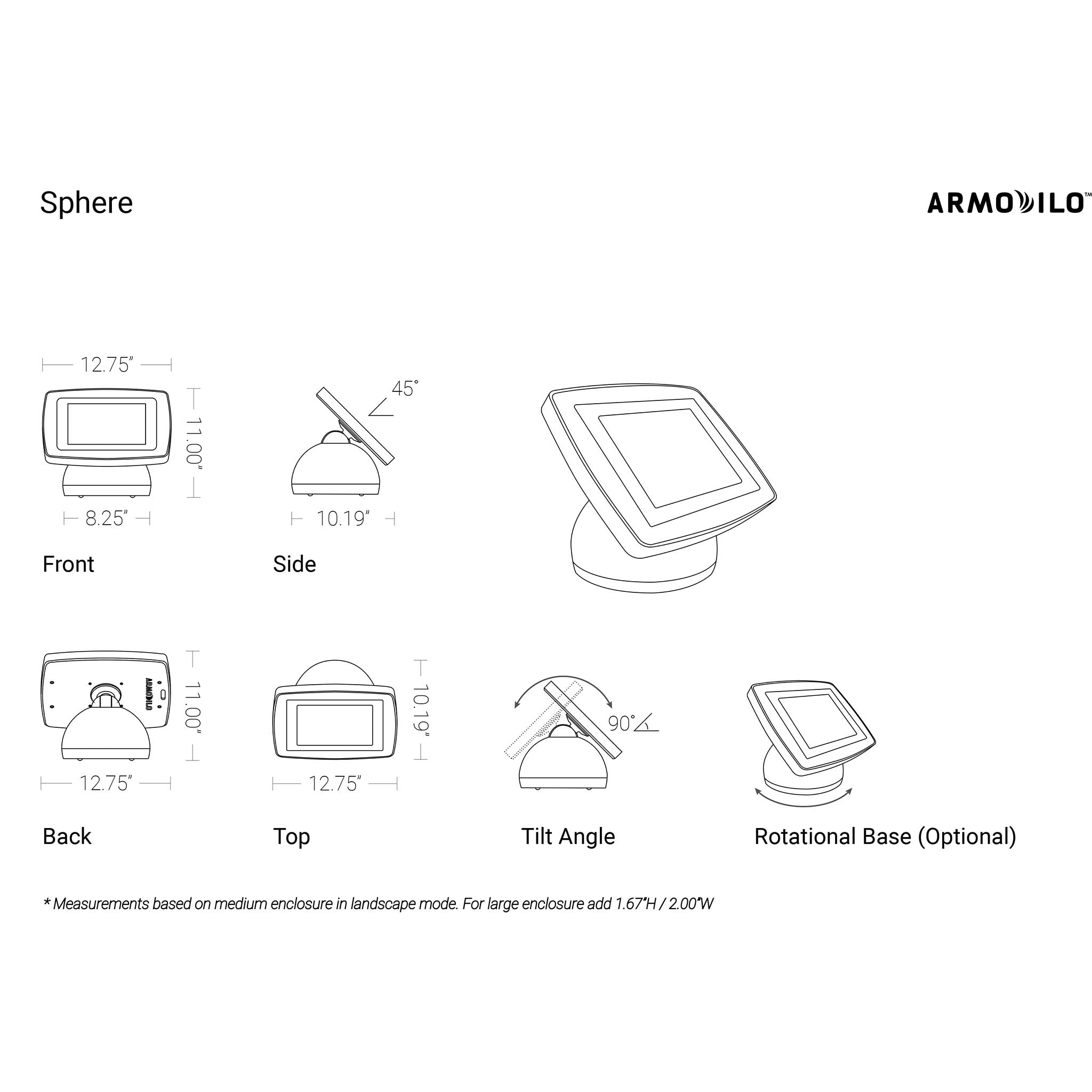 Sphere iPad & Tablet Desktop Stand
---
Say hello to the award-winning Armodilo Sphere, the playful and secure tablet and iPad enclosure that brightens up any space. Sphere's unique design is versatile and adaptable, making it an ideal interactive touch-point for a wide range of environments, including retail, POS, hospitality, and children's spaces.
With its playful, quirky personality, the Armodilo Sphere offers you a secure, fully-enclosed ABS plastic and steel tablet housing that fits any major iPad or tablet model thanks to our Tablet Fit Kits™.
The Armodilo Sphere lets you deploy desktop tablet and iPad enclosures with a fully-integrated cable routing system, Wi-Fi signal transparency, and the ability to be set up in either landscape or portrait mode, giving you the flexibility to customize your kiosks to your needs. Additionally, the Sphere offers a full 90° range of motion for the perfect sharable screen, making it an ideal solution for interactive display and information-sharing deployments. 
The Sphere is designed with security in mind, providing a fully-enclosed tablet housing that ensures that your device is secure and protected at all times. Its fun and playful design won the EXHIBITOR Buyer's Choice Award in 2014, making it a popular choice for retail, hospitality, and trade shows. Wherever you decide to deploy it, the Armodilo Sphere makes engaging with your brand more fun.
Don't see your tablet listed? Check our complete list of supported devices.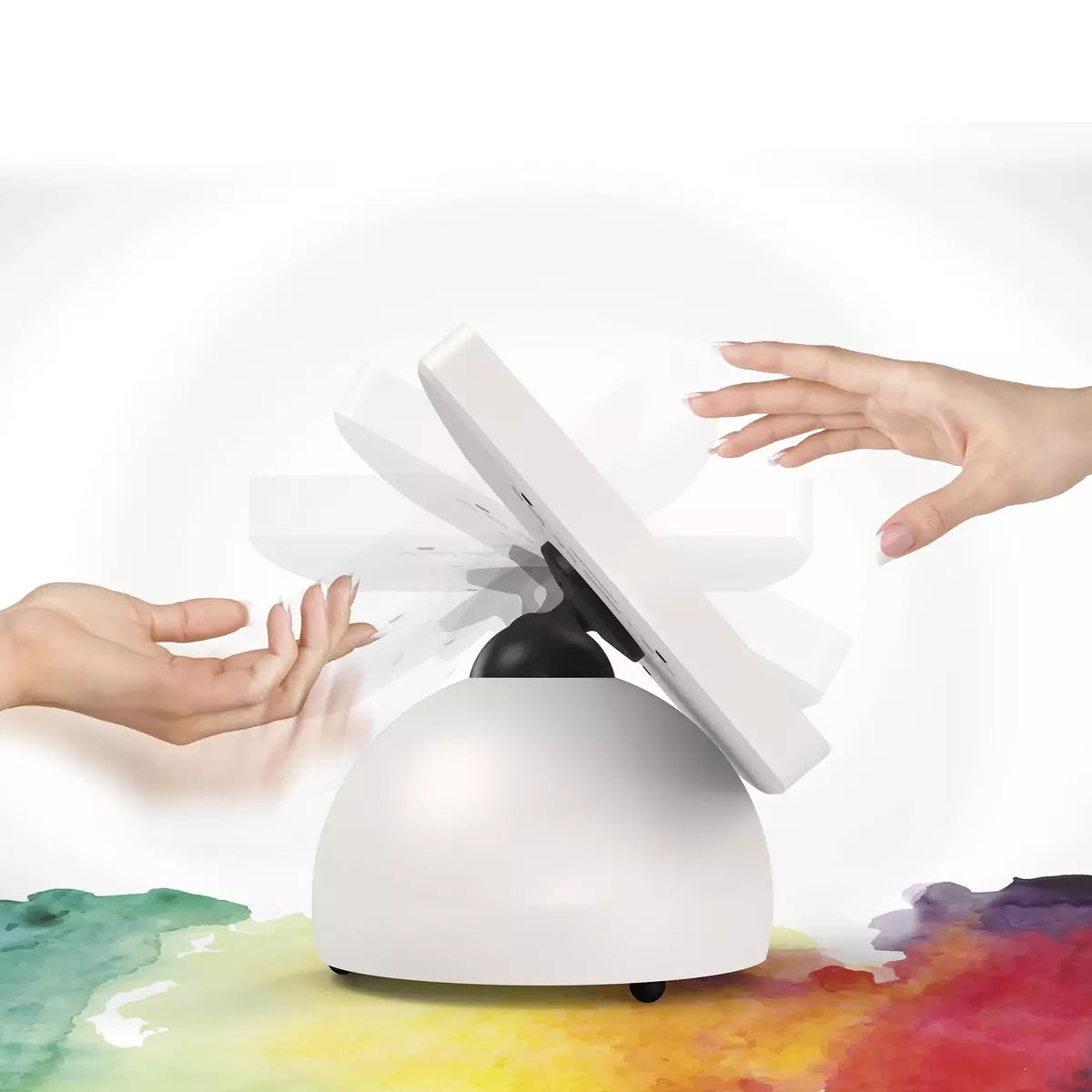 This product has no reviews yet.
• Limited Lifetime Warranty.
• A smooth 90° range of tilt motion.
• Multi-tablet capability using our Tablet Fit Kit™ system.
• ArmoLock™ security screws.
• Easily cleaned and disinfected.
• Built-in cable management for a cable-free look.
• Quick Connect port for quick wiring or added security.
• Available in 7 colours.
• Free-sitting or mountable tablet kiosk.
•Rotational base and many other accessories available for personalized installations.
Interaction on Both Sides of the Counter
The Sphere is a multi-purpose tablet, iPad enclosure and kiosk that flips over easily to offer full interactivity on both sides of the counter. The intuitive design allows quick and smooth access for all customer interactions, including PIN entry and signatures at point of sale as a tablet POS stand.
Armodilo's engineers designed the Sphere to make tablet flipping seamless and smooth each and every time, making this one of the most durable and secure desktop iPad kiosk enclosures in the world.
Point-of-sale, Redesigned

The Sphere's design combines playful looks with robust construction to create an unparalleled interactive display experience, making it an excellent enclosure to install as a custom branded desktop-mounted tablet or iPad point of sale (POS) kiosk with an optional card reader. Sphere is tough enough for high traffic, commercial settings in any industry from retail to healthcare.
Sphere isn't a lightweight, it won't just roll away. We designed it to be robust and heavy enough for everyday interactions, it's meant to stay put, but if a more permanent mounting solution is required, Sphere's included hardware can be used to affix it to any counter or surface up to 2" thick to create a secure kiosk with your iPad or tablet.

Built For Interaction and Versatility

The Original Sphere is a signal transparent tablet and iPad enclosure which lets Wi-Fi or Bluetooth signals flow unimpeded between the tablet and any peripherals. The innovative design hides all cabling inside the stand for an elegant, clutter-free look. Better yet, our Tablet Fit Kits make it easy to upgrade your technology without replacing your kiosk enclosures.
The tilt mechanics behind the Armodilo Sphere and Tilt tablet mounts are designed using high-quality, proven components that have been cycle tested beyond 20,000 movements. The smooth movement and silent operation of our tilt mechanisms are just one reason why Armodilo products are raved about all over the world.

Not content with just one axis of rotation, we've gone all the way by developing a unique accessory for the Sphere. The optional built-in Rotational Base allows for easier positioning and movement of your iPad or tablet kiosk. The rotation is an optional add-on, so please ask your sales representative for more information.

• Full surround ABS plastic VESA mountable iPad and tablet enclosure.
• Steel faceplate cover.
• Sphere desktop tablet stand (aluminum).
• Tablet Fit Kit™ for tablet as ordered.
• 5 x ArmoLock™ security screws and ArmoDriver.
• 3 x 1/4-20 screws and driver.
• Setup instructions.
Customize your Sphere desktop iPad and tablet enclosure with the right options for your project. Our wide range of accessories and branding options will help to ensure that the Sphere meets the needs of any project.
Have questions? Get answers about all of our products before you buy. Call us at
1.800.975.5946 to talk to a knowledgeable customer service representative today or
reach us using our live chat service.