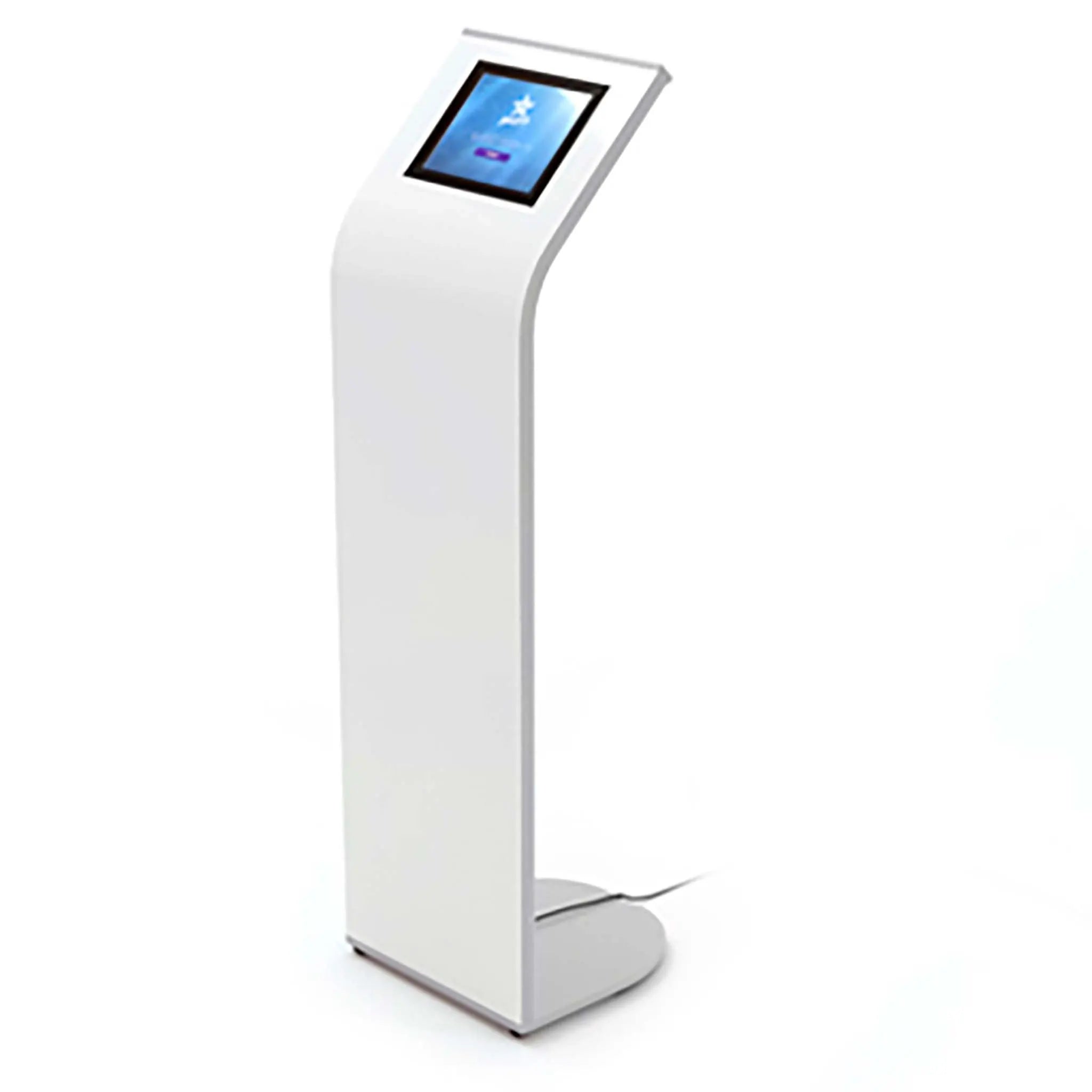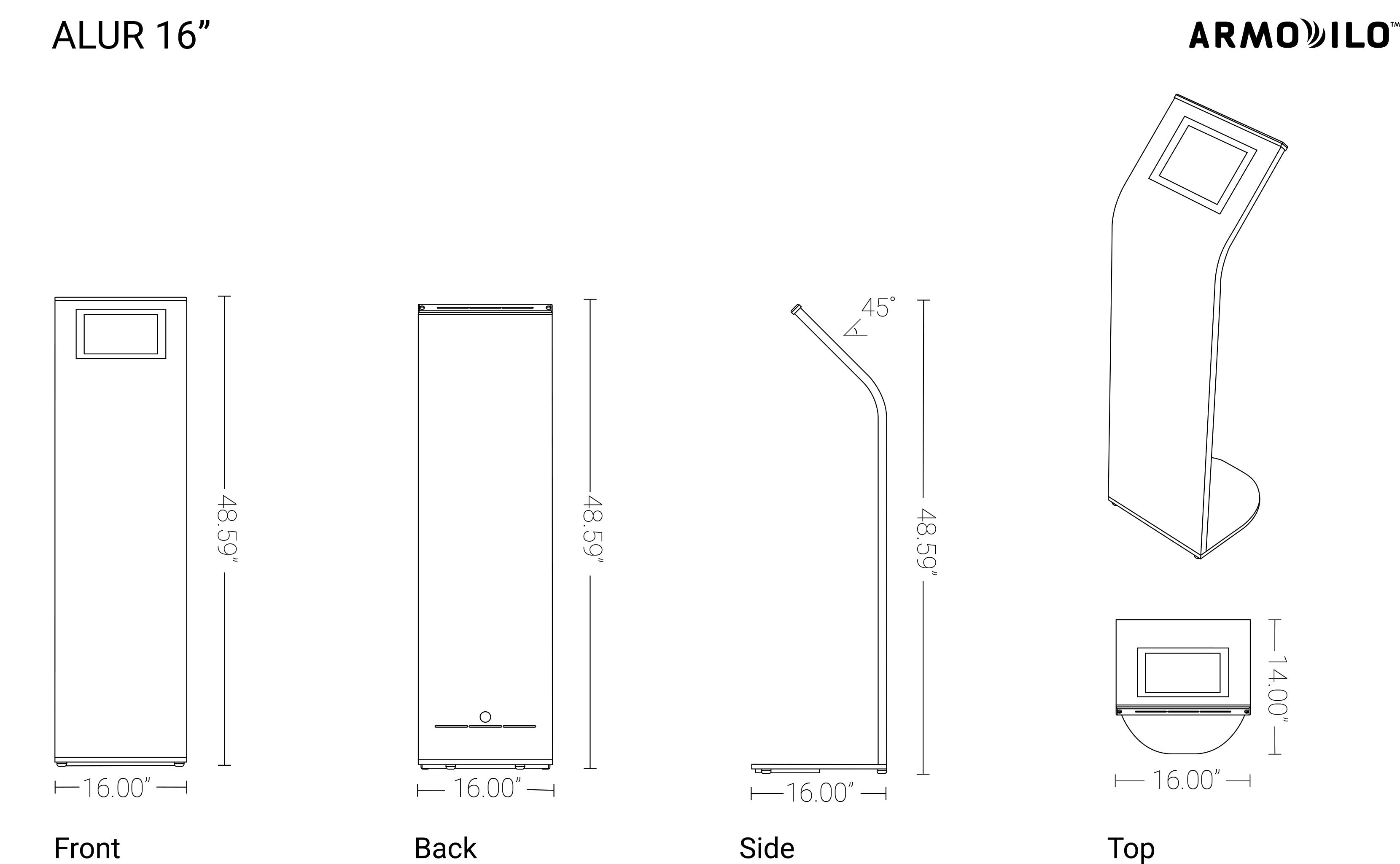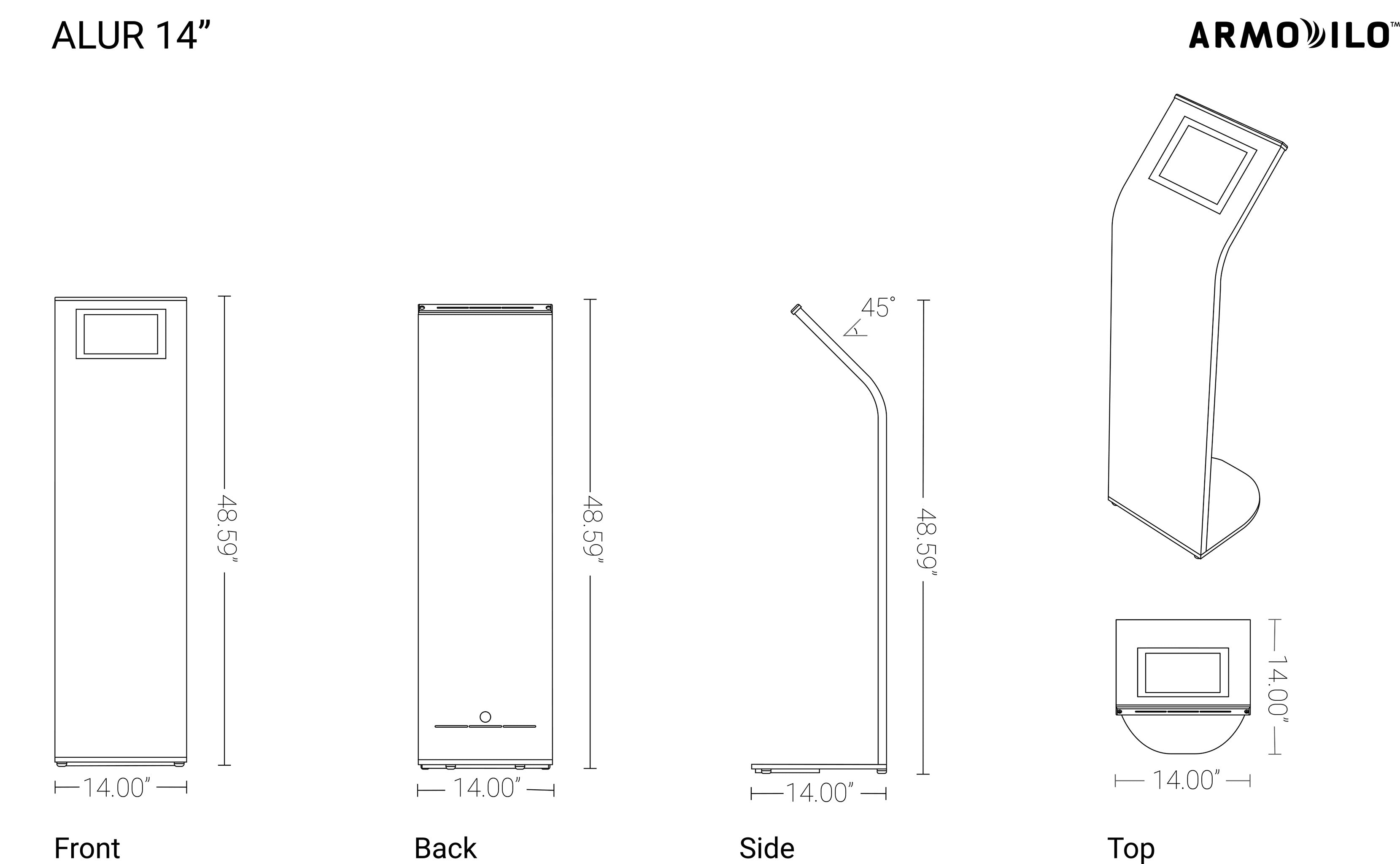 Alur iPad & Tablet Floor Stand
---
The ALUR freestanding tablet kiosk is the perfect solution for those looking to showcase their iPad or tablet in a sleek and modern way. With its low profile and silver accents, this kiosk exudes a premium feel that is sure to impress your visitors.
This versatile kiosk is designed for use in a variety of settings, including hospitality, retail, trade shows, and security deployments. It's the perfect way to draw crowds and promote new loyalty programs, promotions, activations, and partnerships.
Featuring quick-change magnetic graphic panels, the ALUR allows you to adjust the graphics, messaging, or branding on your iPad kiosk stand with ease. This makes it a breeze to keep your messaging up-to-date and on-point.
The ALUR is based on the award-winning AURA back-lit tablet kiosk design, so you can be confident that you're getting a high-quality product that is built to last. And with its locking mechanism, you can be sure that your iPad or tablet will stay safe and secure.
If you're looking for a premium iPad or tablet enclosure that will make your messaging stand out, look no further than the ALUR freestanding kiosk.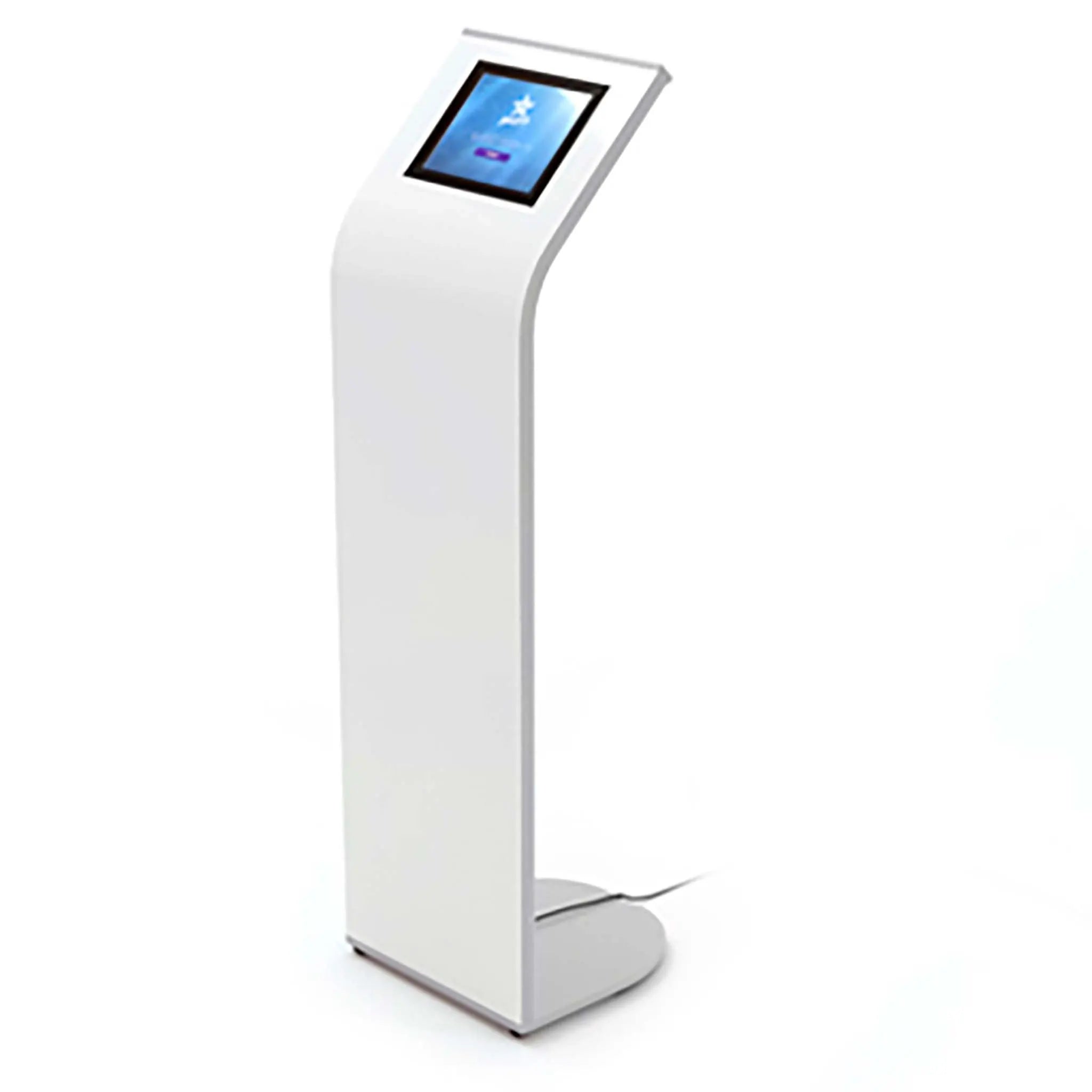 This product has no reviews yet.
Tough, secure, slimline, multi-tablet capable, and highly brandable, ALUR is an iPad kiosk that represents an investment in your space.
• Limited Lifetime Warranty.
• High quality steel & aluminum construction.
• Painted high-gloss white front and back panels.
• Easily changeable magnetic graphic panel.
• Fully enclosed & secured with ArmoLock™ security screws.
• Easily cleaned and disinfected.
• Available for a variety of Apple iPad models (landscape orientation only).
• Two sizes: 14" wide for 9–10" tablets and 16" wide for 11–12" tablets.
• New ALUR tablet carrier design makes it possible to switch tablets of similar size by switching the carrier.
• ADA compliant tablet kiosk stand.
The Sphere is a multi-purpose tablet, iPad enclosure and kiosk that flips over easily to offer full interactivity on both sides of the counter. The intuitive design allows quick and smooth access for all customer interactions, including PIN entry and signatures at point of sale as a tablet POS stand.
Armodilo's engineers designed the Sphere to make tablet flipping seamless and smooth each and every time, making this one of the most durable and secure desktop iPad kiosk enclosures in the world.
Fe + Al = Perfectly Balanced

ALUR's elegance and beauty are underlined by its highly robust design. When you see an Armodilo kiosk you know that quality design and engineering is always underneath all that outer beauty. ALUR takes its breathtaking design cues from our award-winning AURA branded tablet & iPad kiosk stand, but with a slim silhouette that's 1/3 the thickness. With a super strong aluminum sub-frame, steel panels and aluminum accents, you get the perfect balance of tough and sleek in this tablet & iPad security stand while it's busy promoting your brand.
ALUR is designed so that your iPad can be plugged in the whole time that it's within the kiosk. There's room for the tablet's cable to be routed from the tablet through the kiosk and down to the bottom, and exiting on the back panel close to the base, so your freestanding tablet kiosk never loses power. (A 10' Lightning cable is recommended but not supplied with the kiosk.)

We originated and innovated the multi-tablet kiosk stand, and we continue to do so. ALUR uses a unique carrier that's designed for a specific iPad tablet, but it can also be exchanged to support another iPad tablet of similar size. Simply add your iPad, slide the carrier into the ALUR kiosk and lock it all in place. There's no simpler way to create a highly engaging tablet touch-point.
The ALUR kiosk stand carrier and tablet are secured using our tamper-resistant ArmoLock™ high security screws, ensuring your technology remains safe even in high-traffic environments.
ALUR has openings in the top and bottom of the kiosk, allowing for passive thermal venting. Cool air is drawn in at the bottom of the kiosk and pulled upward past the tablet, removing any excess heat on the way through, and the warm air exits at the top of the kiosk through subtle vent slots. The tablet carrier provides room in behind the tablet for air to continually move, allowing the tablet to operate within normal temperatures in any environment.

• High quality iPad kiosk stand (Steel front and back panels painted in gloss white. Aluminum accents: baseplate, side panels, top panel).
• ALUR removable Tablet Carrier to hold a specific iPad or tablet as ordered.
• 2 ArmoLock™ security screws and driver.
• Setup instructions.
• Optional: Magnetic Graphic Panel with custom printed graphic.
Customize your Alur iPad and tablet enclosure with the right options for your project. We're confident that the Alur will enhance any space.
Have questions? Get answers about all of our products before you buy. Call us at
1.800.975.5946 to talk to a knowledgeable customer service representative today or
reach us using our live chat service.