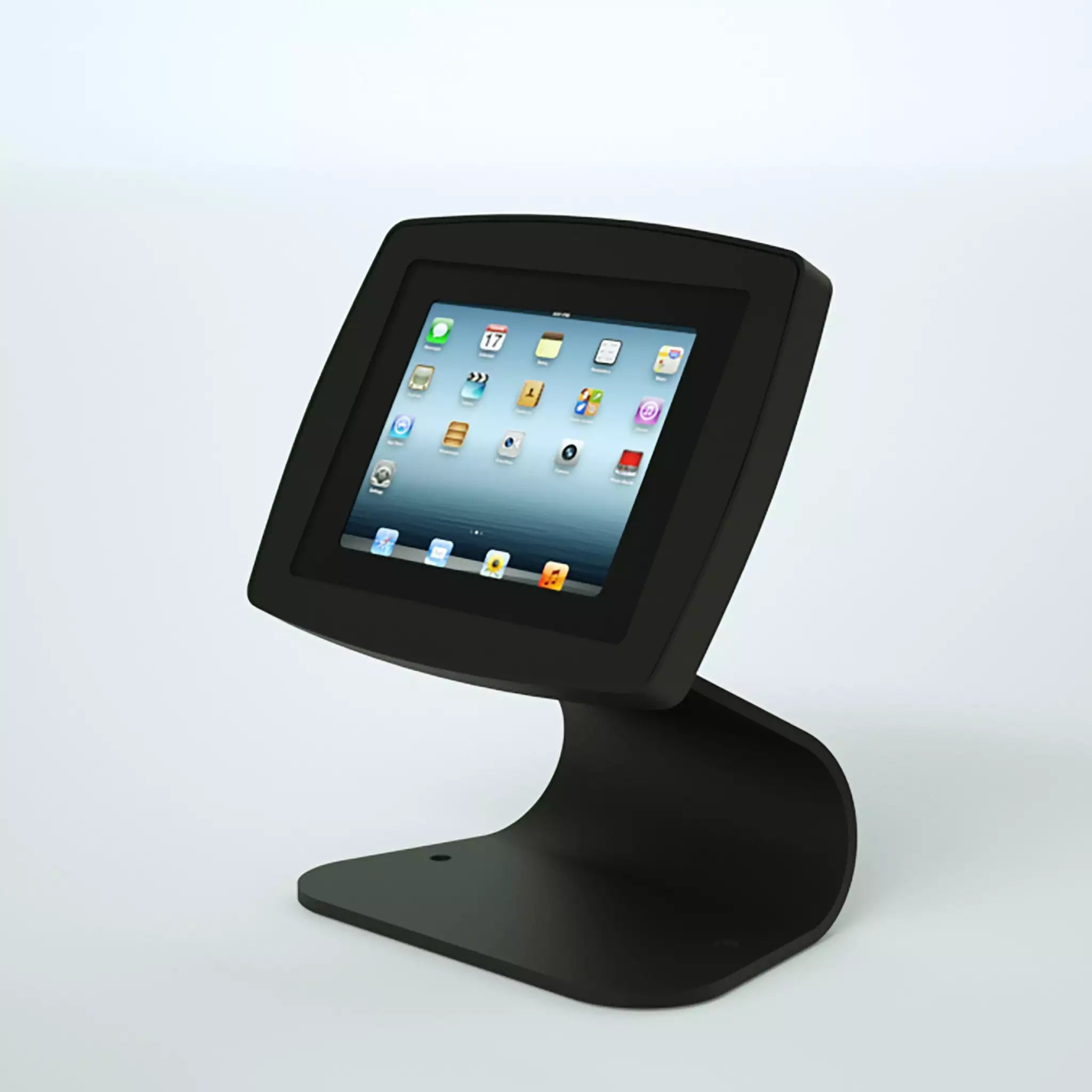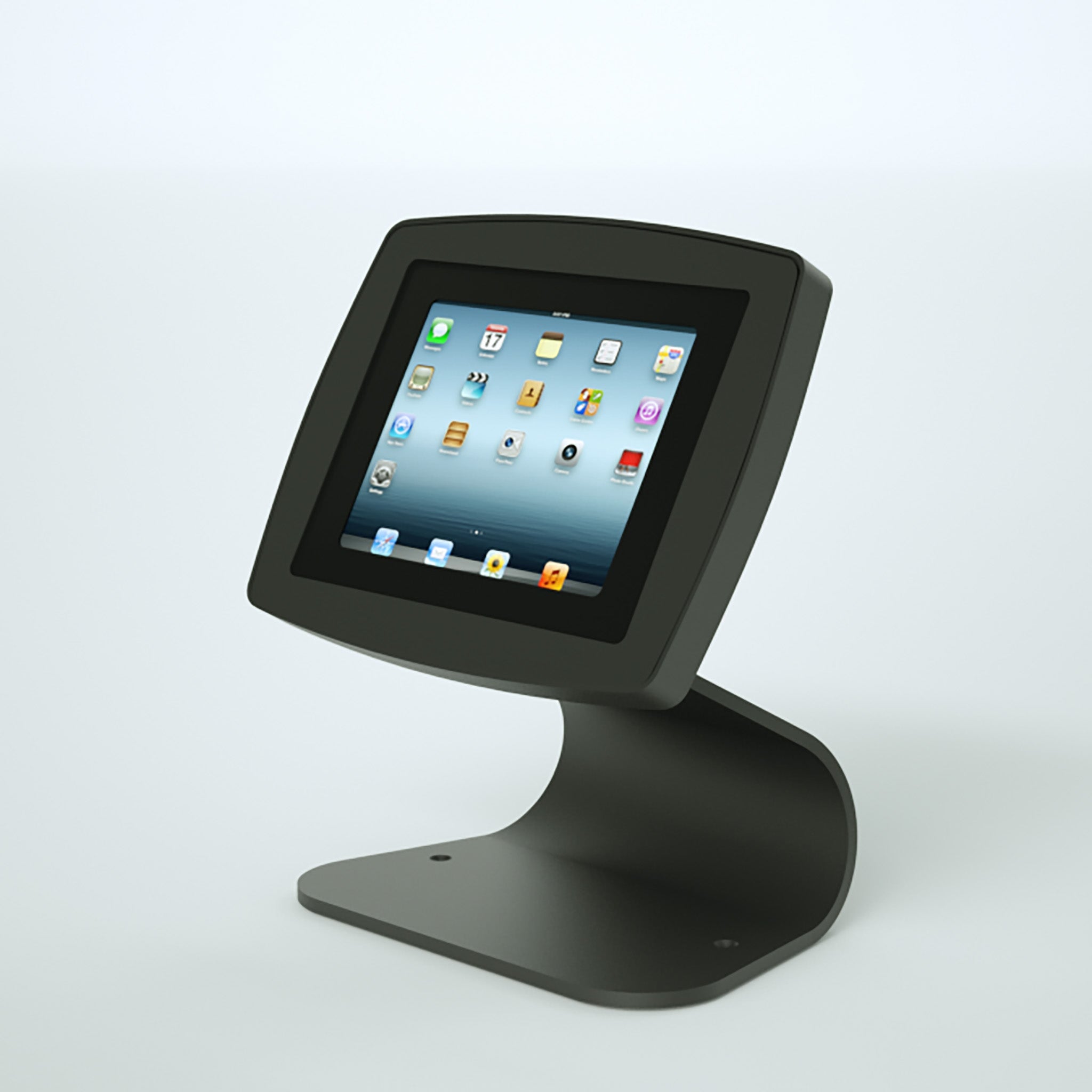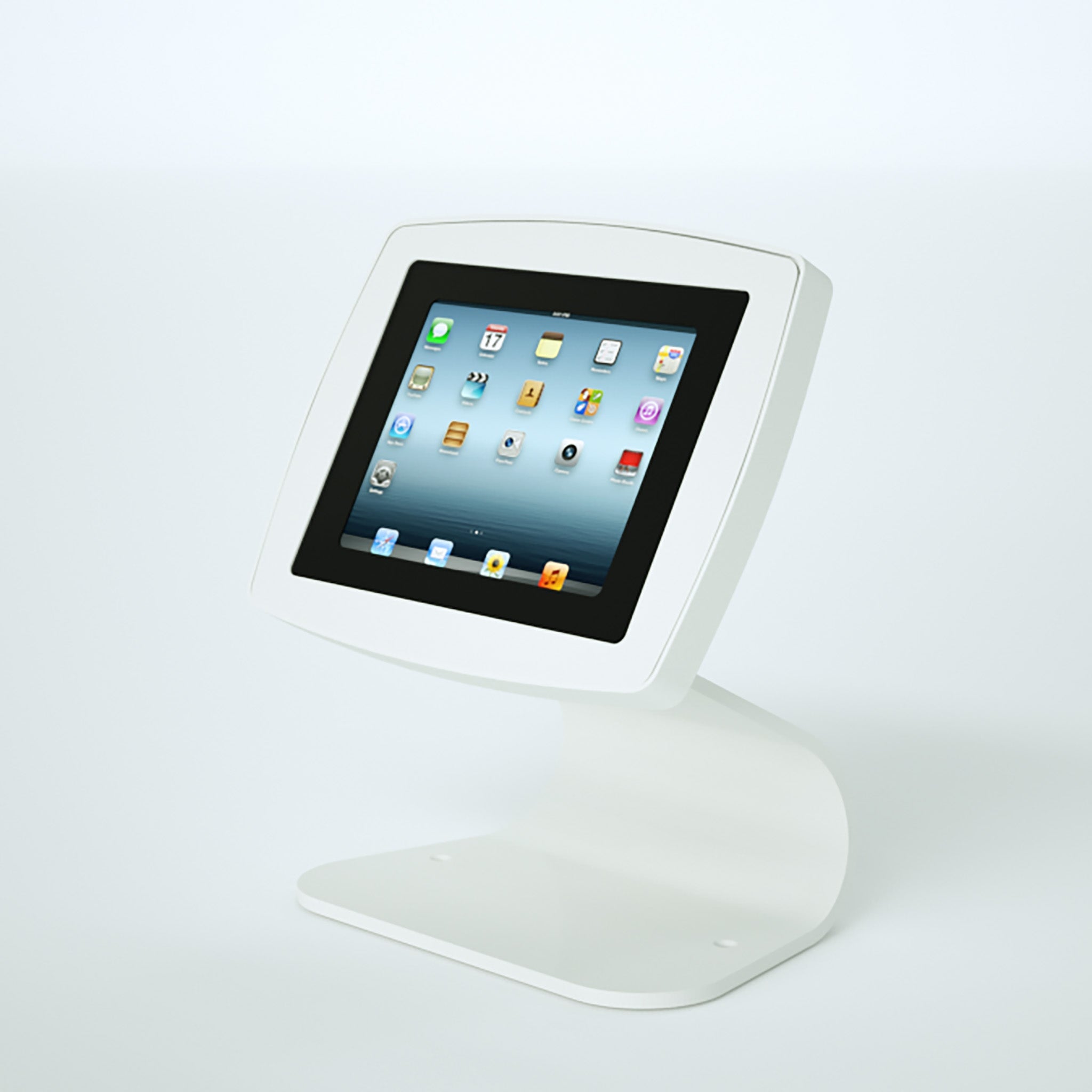 Curve iPad & Tablet Desktop Stand
---
The Armodilo Original Curve fixed stand tablet and iPad countertop enclosure is a beautiful and secure way to showcase your iPad or tablet. This elegant desktop stand is perfect for use as a freestanding kiosk display or as a secure iPad POS.
Constructed from a single piece of formed aluminum, the Curve's base is both graceful and tough. And with its ideal viewing angle, it's the perfect way to display your content. Whether you're using it for digital signage or as a point of sale system, the Curve is sure to impress.
And with the optional mounting holes, you have the flexibility to mount the Curve to any surface for enhanced security. This makes it an excellent choice for use in a variety of settings, including retail, hospitality, and healthcare.
So if you're looking for a beautiful and secure iPad or tablet enclosure, look no further than the Armodilo Original Curve fixed stand tablet and iPad countertop enclosure. It's the perfect way to showcase your device in style.
Don't see your tablet listed? Check our complete list of supported devices.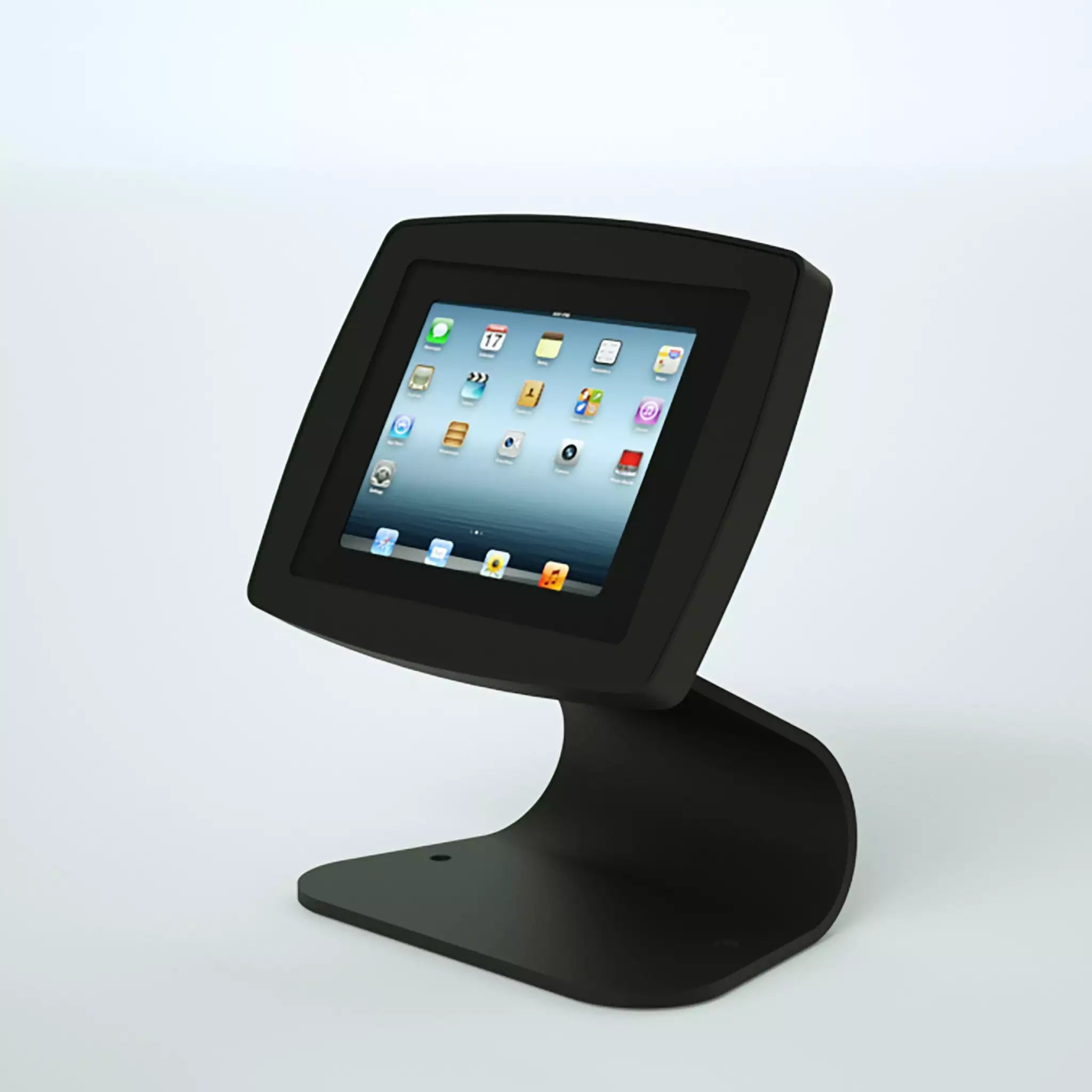 This product has no reviews yet.
• Limited Lifetime Warranty.

• Lightweight ABS & aluminum build (only 6.5lbs).
• Multi-tablet capability using our Tablet Fit Kit™ system.
• ArmoLock™ security screws.
• Easily cleaned and disinfected.
• Quick Connect port for easy wiring.
• Tablet and iPad desk stand can be set up in landscape or portrait mode.
• Mounting holes in base for permanent table mount installation.
• Many accessories available for personalized branding and ease of use.
Ideal for shareable screens, catalogue browsing, and point-of-sale installations, the Armodilo Original Curve desktop tablet and iPad enclosure blends seamlessly into your environment while providing ideal low-glare viewing angles for users, a Quick Connect port for easy wiring and enhanced security options, including ABS & aluminum construction to provide unmatched durability and security.

No iPad? No Problem! With our Tablet Fit Kits, the Armodilo Curve tablet enclosure provides an elegant desktop tablet stand or kiosk for a wide variety of tablets up to 12.5" wide, so you don't have to replace the enclosure when you upgrade your technology.
• Full surround ABS plastic VESA mountable iPad and tablet enclosure.
• Steel faceplate cover.
• Curve desktop tablet stand (aluminum).
• Tablet Fit Kit™ for tablet as ordered.
• 5 x ArmoLock™ security screws and ArmoDriver.
• 3 x 1/4-20 screws and driver.
• Setup instructions.
Customize your Curve desktop iPad and tablet enclosure with the right options for your project. Our wide range of accessories and branding options will help to ensure that the Curve meets the needs of any project.
Have questions? Get answers about all of our products before you buy. Call us at
1.800.975.5946 to talk to a knowledgeable customer service representative today or
reach us using our live chat service.