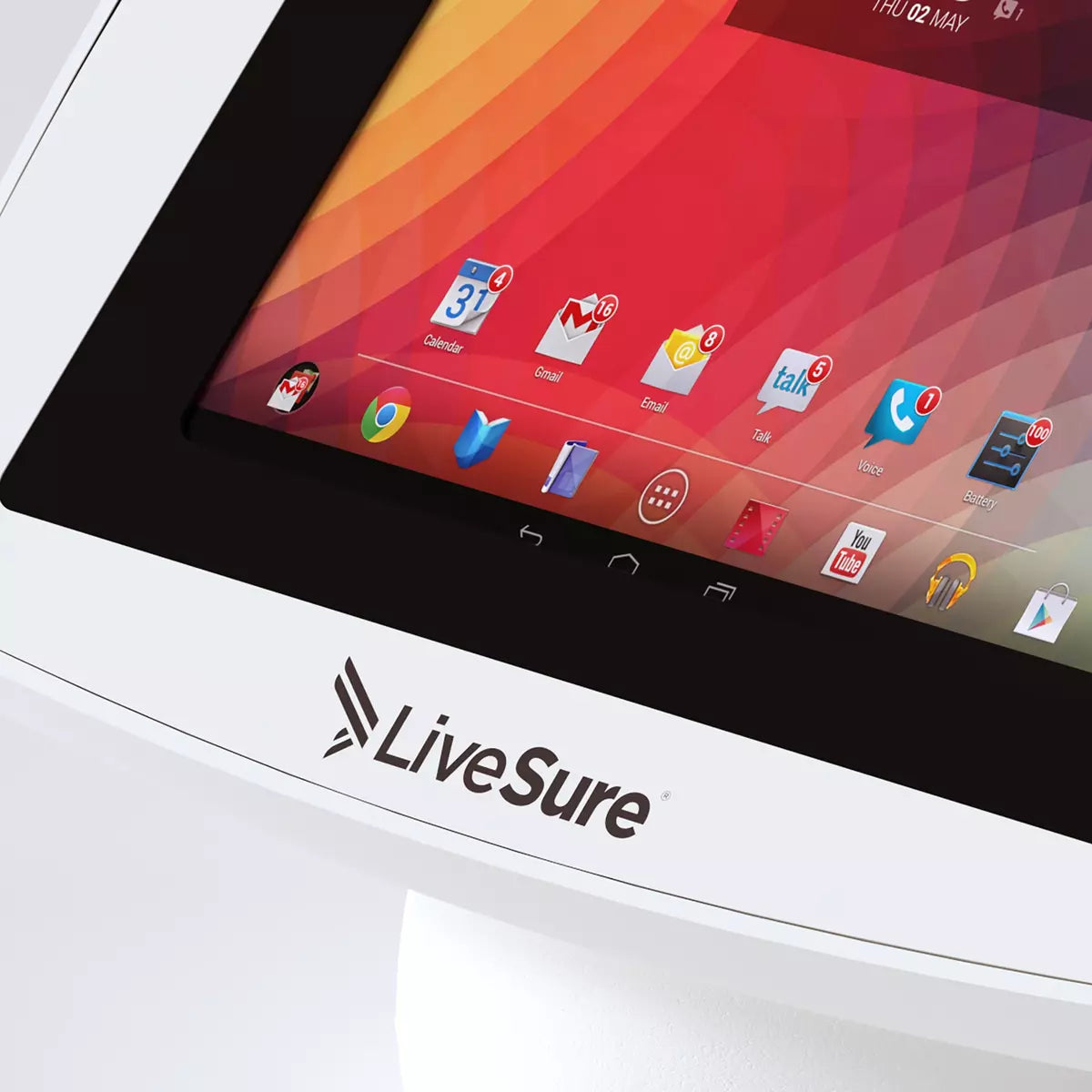 Laser Etching
---
Laser Etched Faceplate
Laser etching on the faceplate cover of your tablet & iPad enclosure removes the paint to reveal the steel base layer. Laser etching is a cost-effective method for creating a crisp contrast in your tablet enclosure that looks great with monochrome logos and artwork.
Features & Benefits
Laser etching removes paint on the faceplate cover to reveal the metal surface underneath.
Clean, crisp, monotone artwork.
Add logos, wordmarks or icons to your tablet & iPad enclosure.
Suitable for low to high-volume applications.
*On order, a representative will reach out with the artwork template for completion
* Not available on Alur or Aura products
** Laser Etching is not recommended for Gunmetal Grey Paint