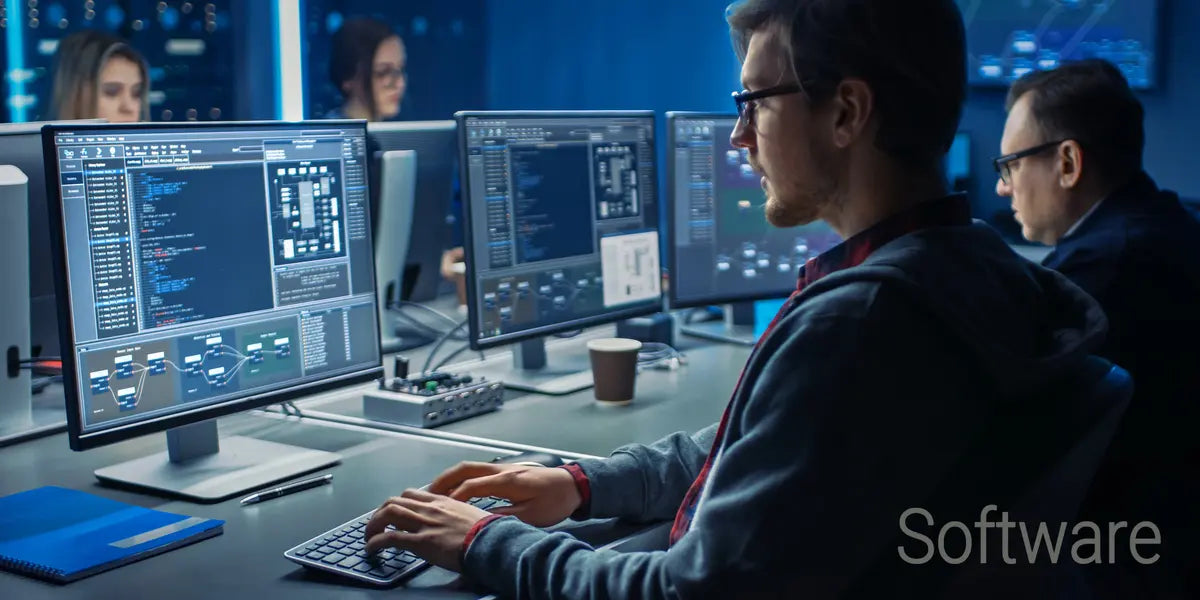 Software
iPads and other tablets present a vast range of possibilities for software developers who specialize in consumer interactions and streamlined processes, but they also present hardware demands and challenges to developers who live in the world of code. 
Mobile is the way of the future for software development. Armodilo's line of mounted tablet/iPad enclosures help software developers to stick to what they're good at. Using a mounted device helps developers focus on making the best applications, user experiences and content – and then quickly test it in  real-world scenario operating conditions. Check out our case studies and stories below to see how our tablet enclosures help enable software development.
Operating on a Preferred Partner model, here's what we offer to software teams across any vertical.
Full customer support in North America
Expertise working with tablets and peripherals
High attention to industrial design and quality control
Integration, testing, logistics, kit-packing and drop-shipping, as required
Custom branding and design
Tablet kiosks and enclosures built to look as good and work as reliably in Year 3 as they do on Day 1
Contact us today to ask how our Preferred Partner model can help get your software business delivering professionally on hardware-driven tablet projects. 
Hospitality

Hospitality

Software

Award-winning game quality Kabam is a gaming company well known for its insistence on quality. With so many excellent games to be proud of, including Star WarsTM: Uprising, Marvel Contest of Champi...
Hospitality

BITE kiosks offer a mouthful of change/benefits to the food service industry Smart self-service stations are at the cutting edge of the food service industry, with companies like Panera, Subway, a...
Hospitality

Appetize and Armodilo put the finishing touches on US Bank Stadium Working with the biggest food service vendors in America, Appetize offers enterprise-level service support through its industry-l...
Retail

Augmented Reality in Retail Tablet Kiosks With their mission to provide top-notch augmented reality interfaces to improve retail experiences across the beauty industry, Modiface knows the value of ...
Retail

Digital Signage for Customer Experience In 1987, Mac's Beer and Wine opened for business. They have offered wide variety of beer, wine & spirits, while providing quality service to their custom...
Healthcare

Efficient Check-Ins Help Over 1.5 Million Patients in 513 Partner Institutions Chronometriq is a quickly-growing SaaS that improves the quality of the experience of patient care. Since 2012, Chron...
Software

How A Single Kiosk Transformed Social Services Most cities gather data about social services. Non-profit organizations report quantitative data regularly to their funders and donors in order to ass...
Hospitality

Armodilo Surface Front-and-Centre at Eatsa San Francisco, California - Offering customers a futuristic all-digital ordering experience with no lineups or cashiers for its customizable quinoa dishes...