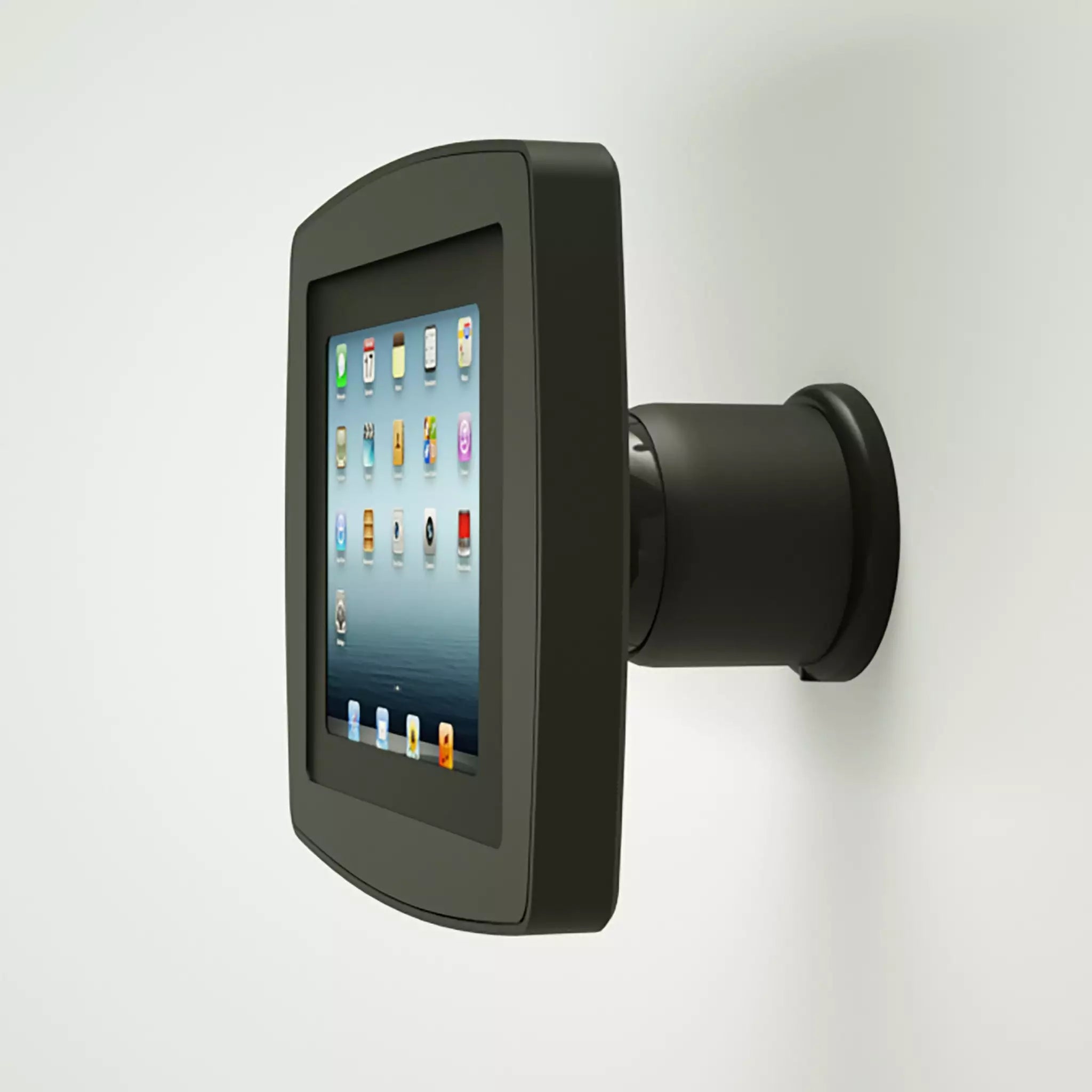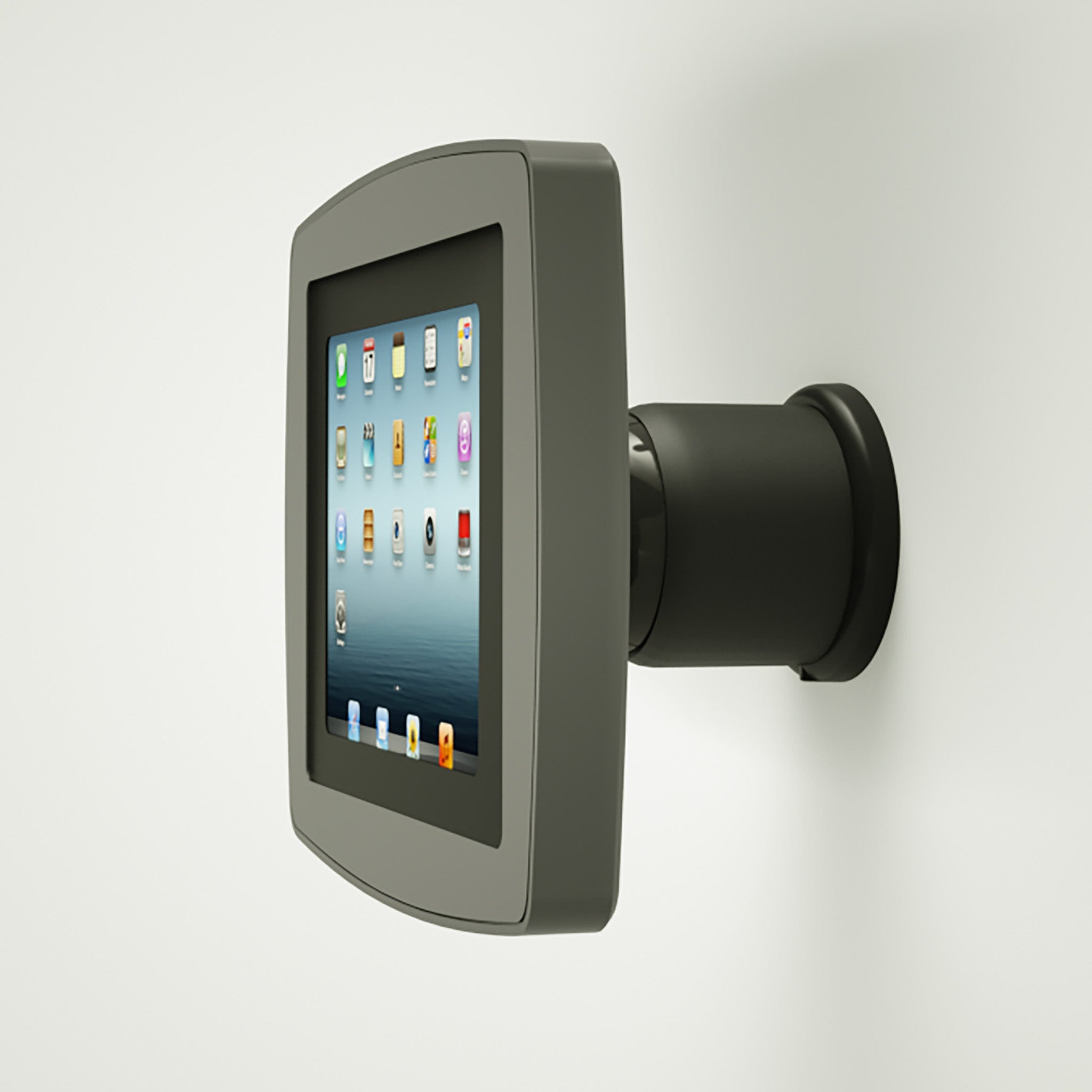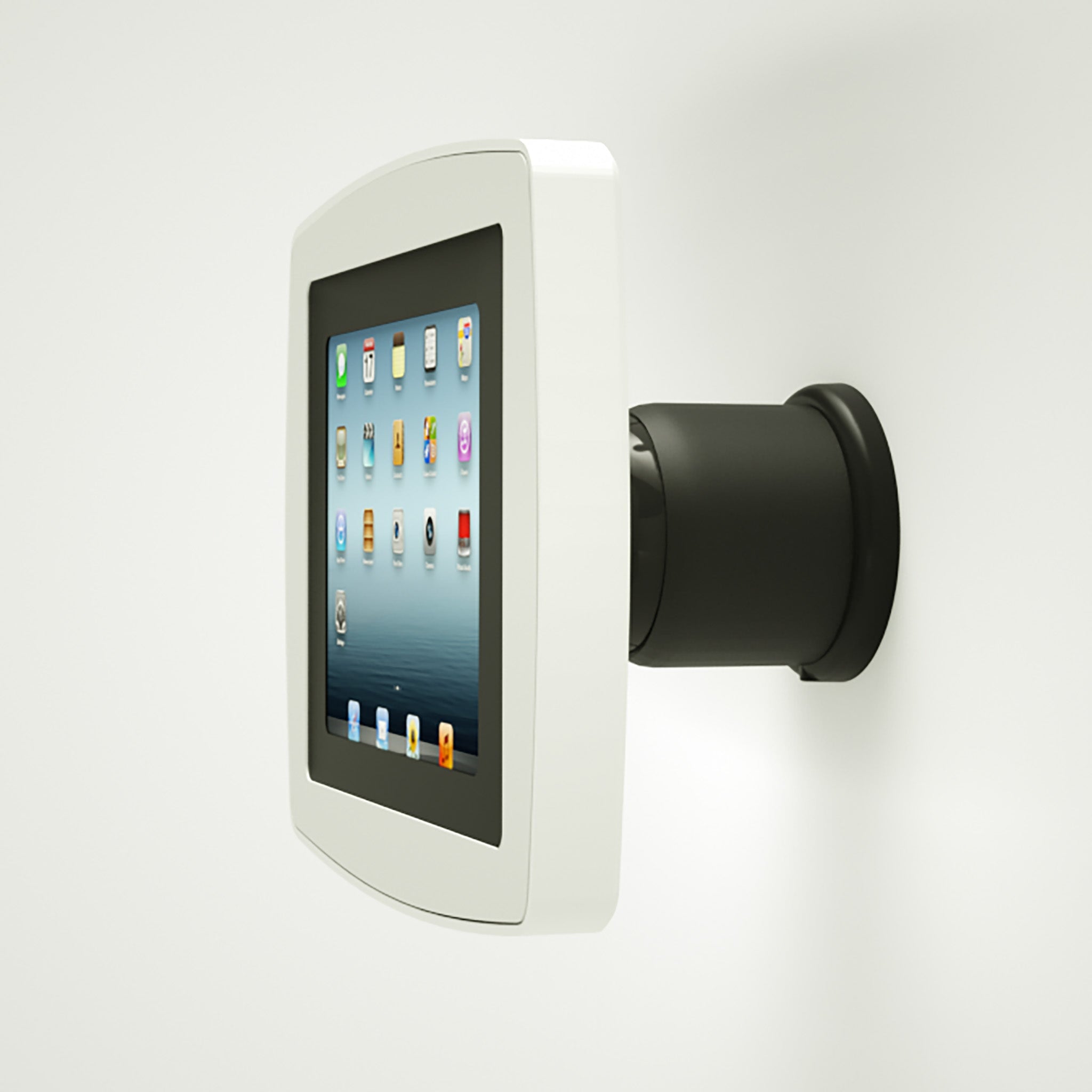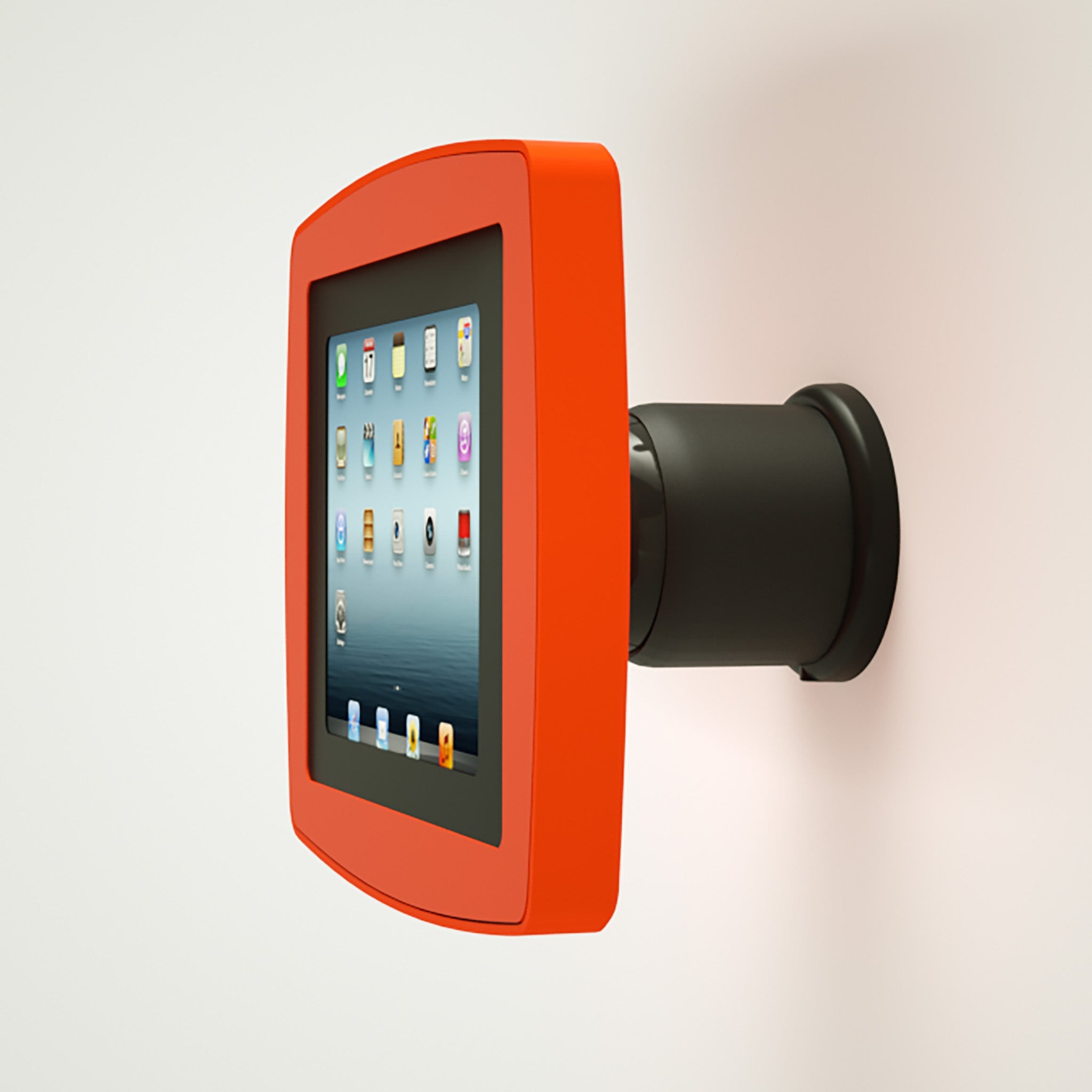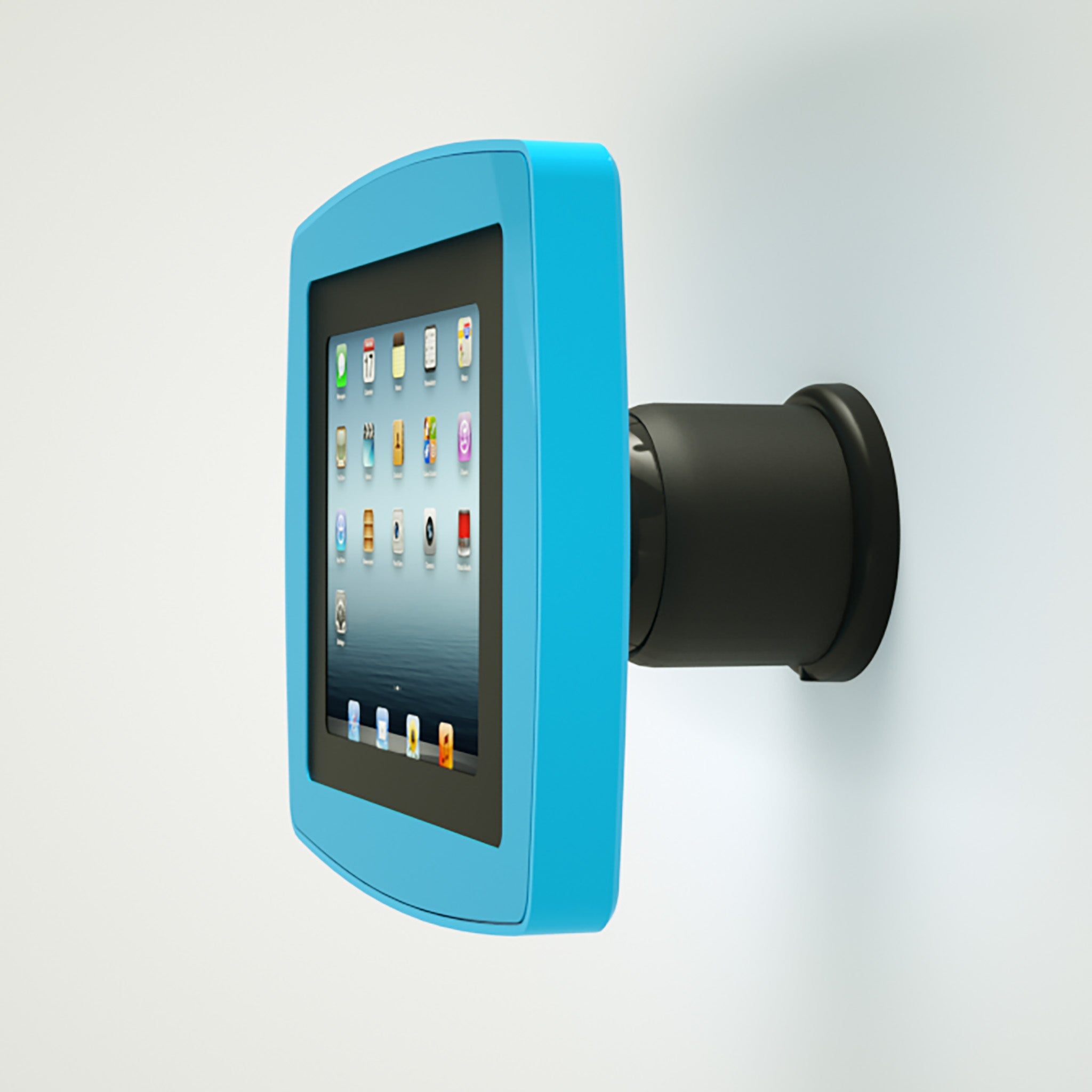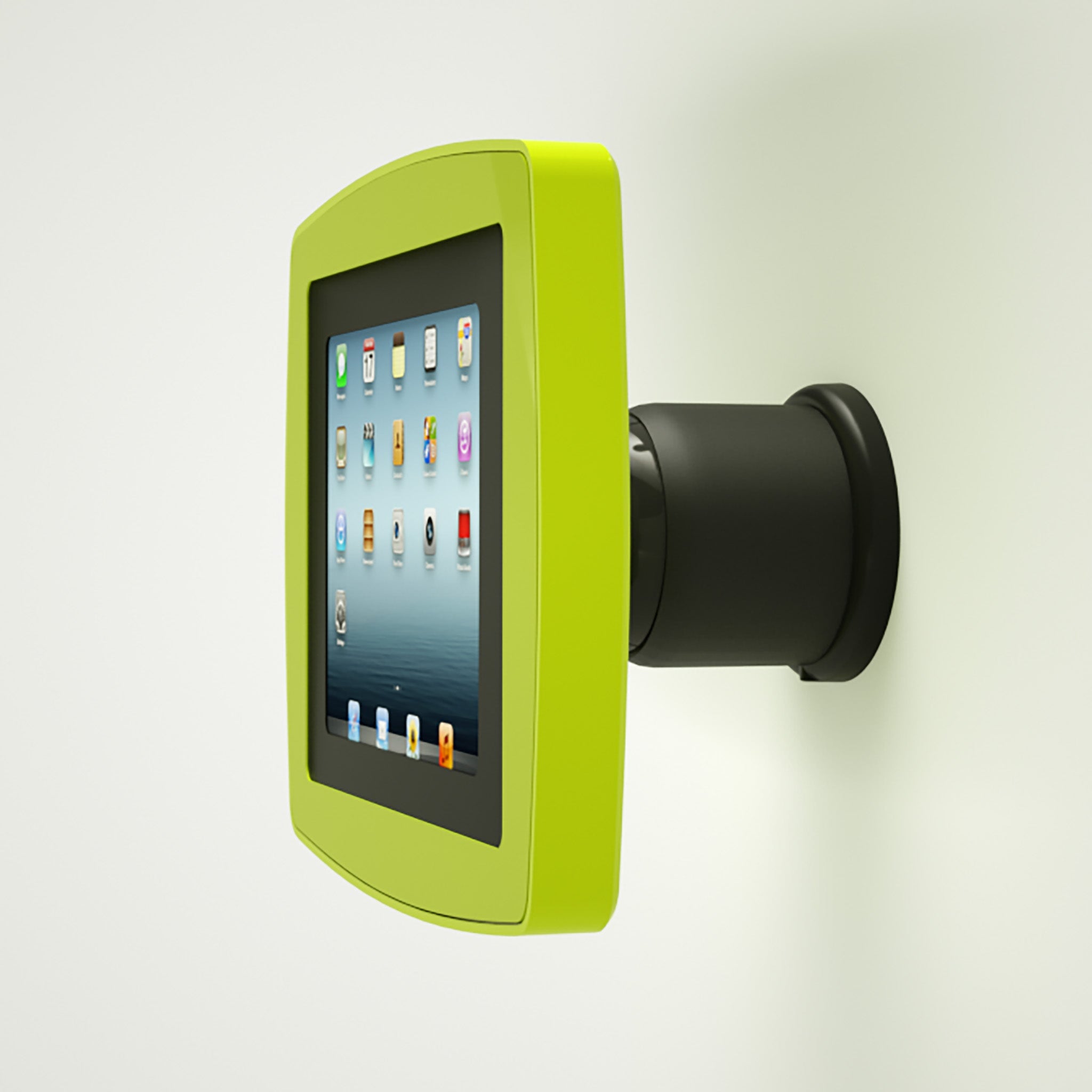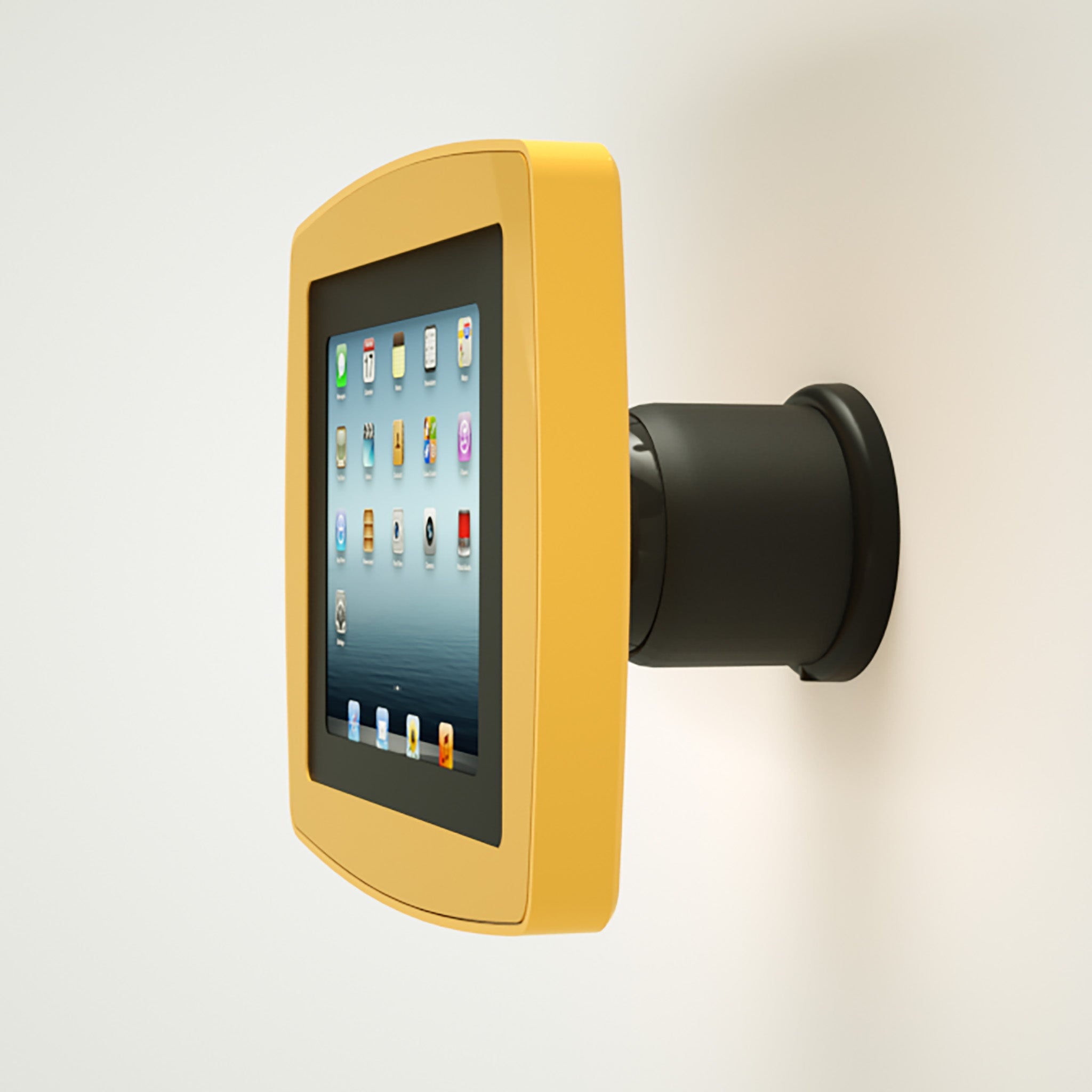 Tilt Wall Mounted iPad & Tablet Enclosure
---
The Armodilo Tilt Wall Mounted iPad & Tablet Enclosure provides enhanced interactivity and accessibility to a kiosk securely mounted to any wall or surface. The Tilt offers a built-in 90˚ range of movement for versatile experience design and easy accessibility.
The Armodilo Tilt features a fully enclosed housing made of durable ABS plastic and a steel faceplate cover, providing a secure and rugged enclosure for your tablet. Its built-in cable management and WiFi signal transparency make it easy to set up and maintain, while its compatibility with a wide range of tablets adds versatility to your interactive experience. If you want to bring the experience of the Armodilo Sphere's tilt-head design but require a smaller footprint, you'll love the potential of the Armodilo Tilt.
Don't see your tablet listed? Check our complete list of supported devices.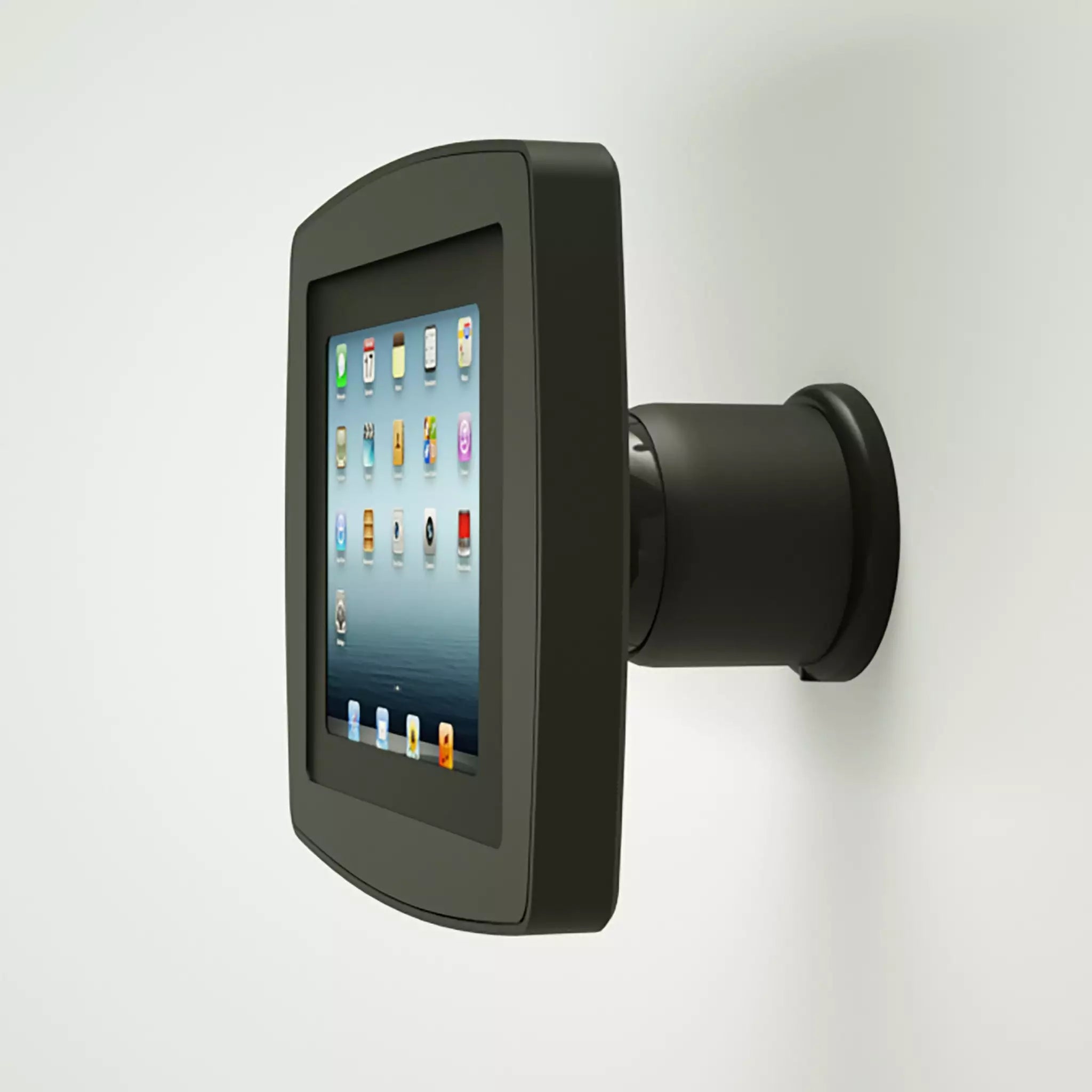 This product has no reviews yet.
• Limited Lifetime Warranty.
• Durable lightweight aluminum & ABS build (only 4lbs).
• Integrated 90˚ range of movement (45° each side).
• Multi-tablet capability using our Tablet Fit Kit™ system.
• ArmoLock™ security screws.
• Easily cleaned and disinfected.
• Quick Connect port for quick wiring or added security.
• Tablet kiosk enclosure can be set up in landscape or portrait mode.
• Fully integrated cable routing for a cable-free look.
• Available in 7 colours.
• Many accessories available for personalized branding and ease of use.
A Shareable Kiosk for any Surface
The Armodilo Tilt is the perfect secure wall-mounted iPad and tablet enclosure for installing shareable screens and rugged interactive touch-points. Available in 7 colours to match your personal branding, the Tilt provides your customers and clients with an inviting information station that is fully-adjustable for each user's unique needs.

Functional, Durable, Elegant

With the Armodilo Tilt surface and wall mount, you get the world's most highly acclaimed iPad and tablet enclosure system, available in a variety of colour options. A Quick Connect port provides an optional additional opening for cable routing, and our Tablet Fit Kits™ make it easy to replace your tablet without replacing your enclosures.
Secure Easy Mount Hardware
Tilt's design allows for easy mounting of your iPad or tablet kiosk enclosure to any surface or wall, using two bolts or screws. All cabling can be run internally for a clean, clutter free look.

The tilt mechanics behind the Armodilo Sphere and Tilt tablet mounts are designed using high-quality, proven components that have been cycle tested beyond 20,000 movements. The smooth movement and silent operation of our tilt mechanisms are just one reason why Armodilo products are raved about all over the world.

• Full surround ABS plastic VESA mountable iPad and tablet enclosure.
• Steel faceplate cover.
• Original Tilt tablet and iPad enclosure with adjustable neck mount.
• Tablet Fit Kit™ for tablet as ordered.
• 5 x ArmoLock™ security screws and ArmoDriver.
• 3 x 1/4-20 screws and driver.
• 2 wood screws & wall anchors.

• Setup instructions.
Customize your Tilt desktop iPad and tablet enclosure with the right options for your project. Our wide range of accessories and branding options will help to ensure that the Tilt meets the needs of any project.
Have questions? Get answers about all of our products before you buy. Call us at
1.800.975.5946 to talk to a knowledgeable customer service representative today or
reach us using our live chat service.