XtraSafe Duo iPad Kiosk
---
The Armodilo XtraSafe Duo is the perfect choice when welcoming guests and safety are equal priorities. Designed to support brand experiences in healthcare, manufacturing, and high-traffic office environments, this powerful combination of the Armodilo Floor Tablet Kiosk and the XtraSafe Hands-Free Sanitizer Dispenser is your gateway to enhanced safety and brand excellence.

Floor Freestanding iPad & Tablet Kiosk: Constructed using premium materials like high-grade aluminum and ABS plastic, the award-winning Armodilo Floor prioritizes both security and brand enhancement. Your tablet is fully enclosed in a shatter-resistant housing, ensuring maximum protection. Integrated cable routing keeps your setup clean and organized, while flexible landscape or portrait mode options and WiFi signal transparency guarantee reliable connectivity and versatility in any setting for a best-in-class tablet kiosk experience.
XtraSafe Hands-Free Sanitizer Dispenser: The XtraSafe dispenser is a hands-free, low-maintenance solution for efficient sanitizing in your unique work environment and community. Its design is both sleek and practical, built for durability and resistance with a power-coated, anodized body and stainless steel hardware. This dispenser has been rigorously tested, enduring over 3,000,000 cycles to ensure bullet-proof quality.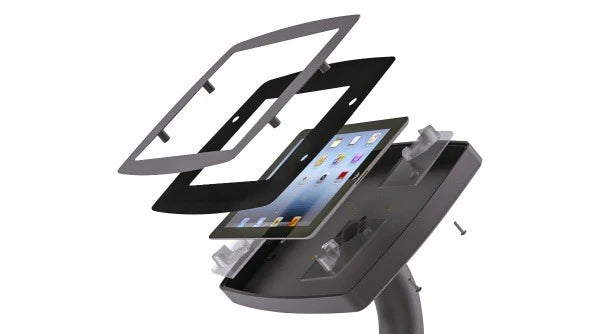 Features and Benefits
Durable lightweight aluminum for easy transportation and reduced shipping costs.
Fully enclosed, all-aluminum freestanding tablet & iPad kiosk with custom-branded XtraSafe dispenser.
High-capacity reservoir (5.5L/1.45 USG) allows for up to 3,500 uses between refills.
Multi-tablet capability using our Tablet Fit Kit™ system.
ArmoLock™ security screws.
Easily cleaned and disinfected.
Tablet kiosk stand can be set up in landscape or portrait mode.
Fully integrated cable routing for a cable-free look.
Quick Connect port for quick wiring or added security.
ADA compliant design.
Many accessories available for personalized branding and ease of use.
Floor, But More
When it comes to deploying a secure and high-quality freestanding iPad or tablet kiosk, the award-winning Armodilo Floor stands out as an effective, all-purpose choice. Its sleek and elegant design allows you to set up a kiosk virtually anywhere, making it ideal for showrooms, retail spaces, and corporate environments.
The Duo enhances the footprint and branding potential of the Armodilo Floor to make space for the XtraSafe dispenser.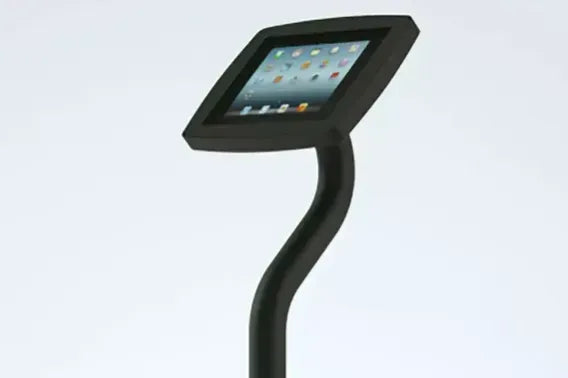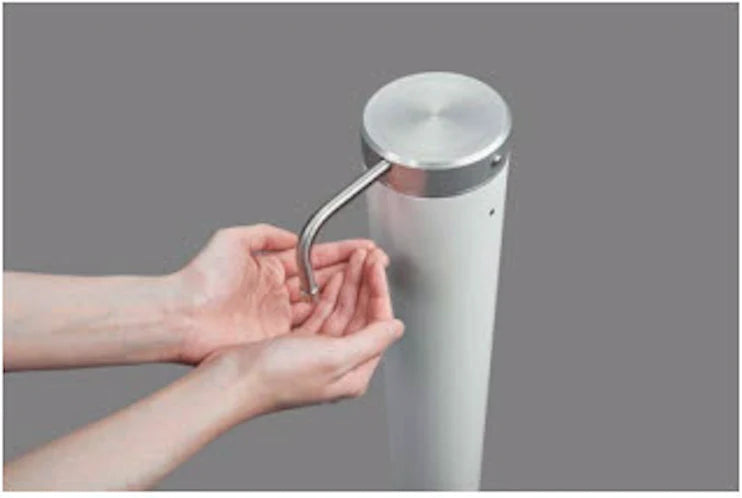 Stay safe. Stay XtraSafe.
With an intelligent hands-free design featuring a simple foot pedal activation and internal hose system, the XtraSafe dispenser eliminates the need for sensors, batteries, or push bars. It's self-contained and doesn't require an electrical outlet, making maintenance a breeze.
Make it yours.
With maximum protection for your tablet comes maximum protection for your guests and visitors. Make sure they know you care about their safety with a custom-branded nylon sleeve on your XtraSafe dispenser, or go the extra mile with a banner stand to highlight where to find your tablet kiosks.
Additionally, XtraSafe sanitizer dispensers are designed to work with any type of sanitizer, meaning you and your guests can stick with your preferred brands of liquids, gels, soaps or sunscreens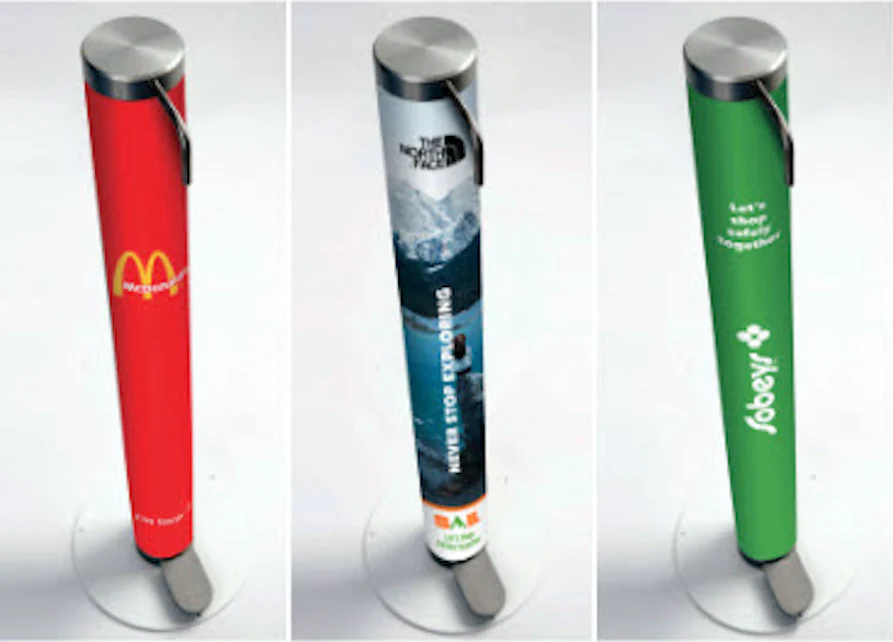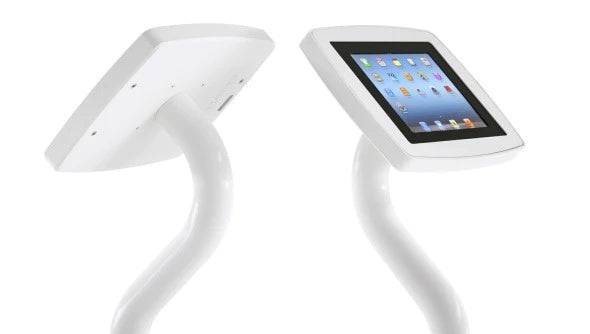 An Elegant Kiosk Solution
A secure locking floor stand and display tablet mount that seamlessly blends with the aesthetics of your space. The Armodilo Original Floor iPad and tablet kiosk stand is a versatile tablet and iPad enclosure that is the perfect fit for a virtually any environment, including retail shops, restaurants, museums, showrooms, professional offices, corporate foyers, and hotel lobbies. With its sleek design and secure locking screws, the Armodilo Original Floor stand provides the ideal solution for displaying your tablet or iPad while keeping it safe and secure.

What's in the box?
Full surround ABS plastic VESA mountable tablet and iPad enclosure.
Steel faceplate cover.
Armodilo Original Floor tablet and iPad floor stand (aluminum tube and baseplate).
XtraSafe sanitizer dispenser.
Tablet Fit Kit™ for tablet as ordered.
5 x ArmoLock™ security screws and ArmoDriver.
7 x 1/4-20 screws and driver.
Setup instructions.

Customize this product
Customize your XtraSafe Duo iPad and tablet enclosure with the right options for your project. Our wide range of accessories and branding options will help to ensure that the Floor meets the needs of any project.

Contact us
Have questions? Get answers about all of our products before you buy. Call us at 1.800.975.5946 to talk to a knowledgeable customer service representative today, or reach us using our live chat service.