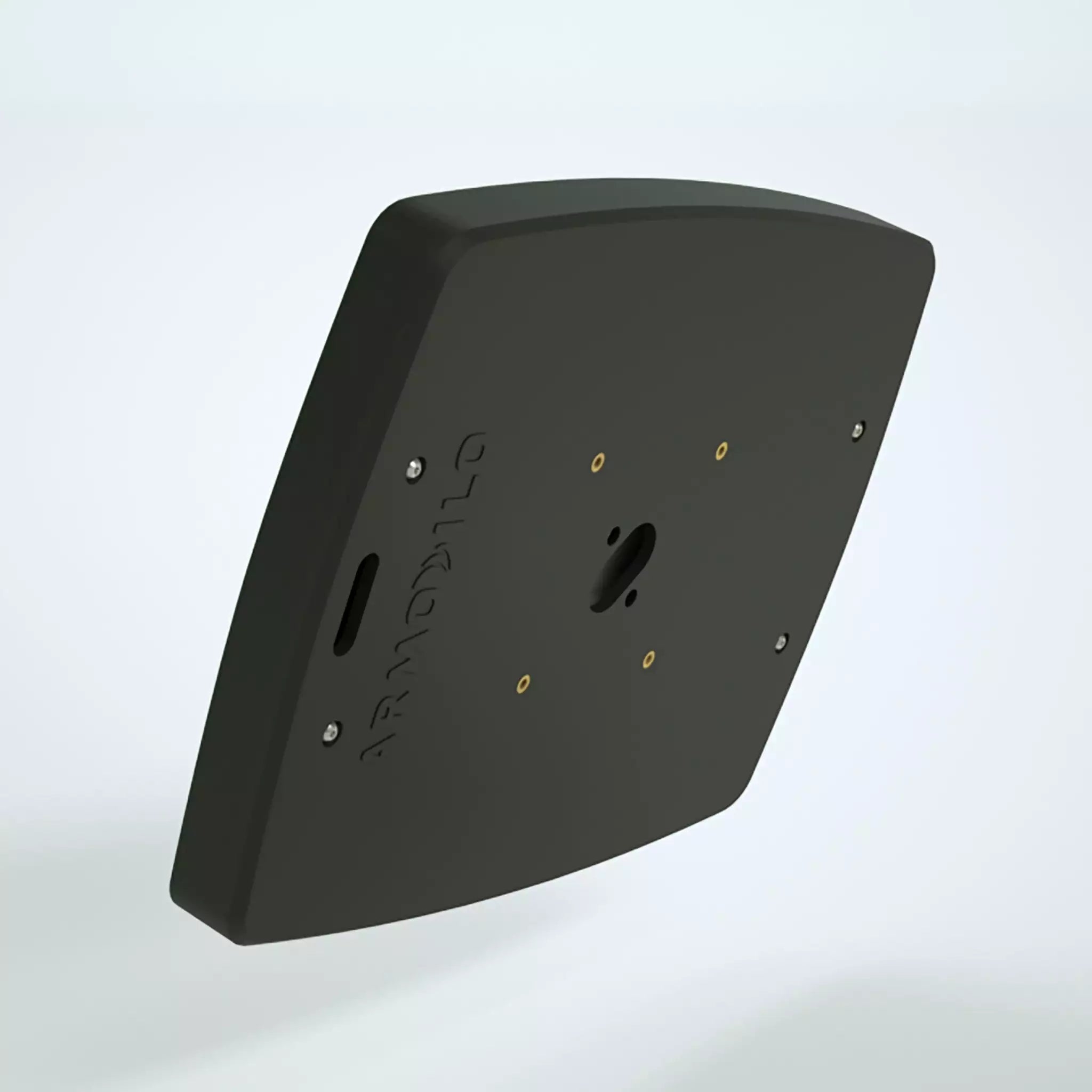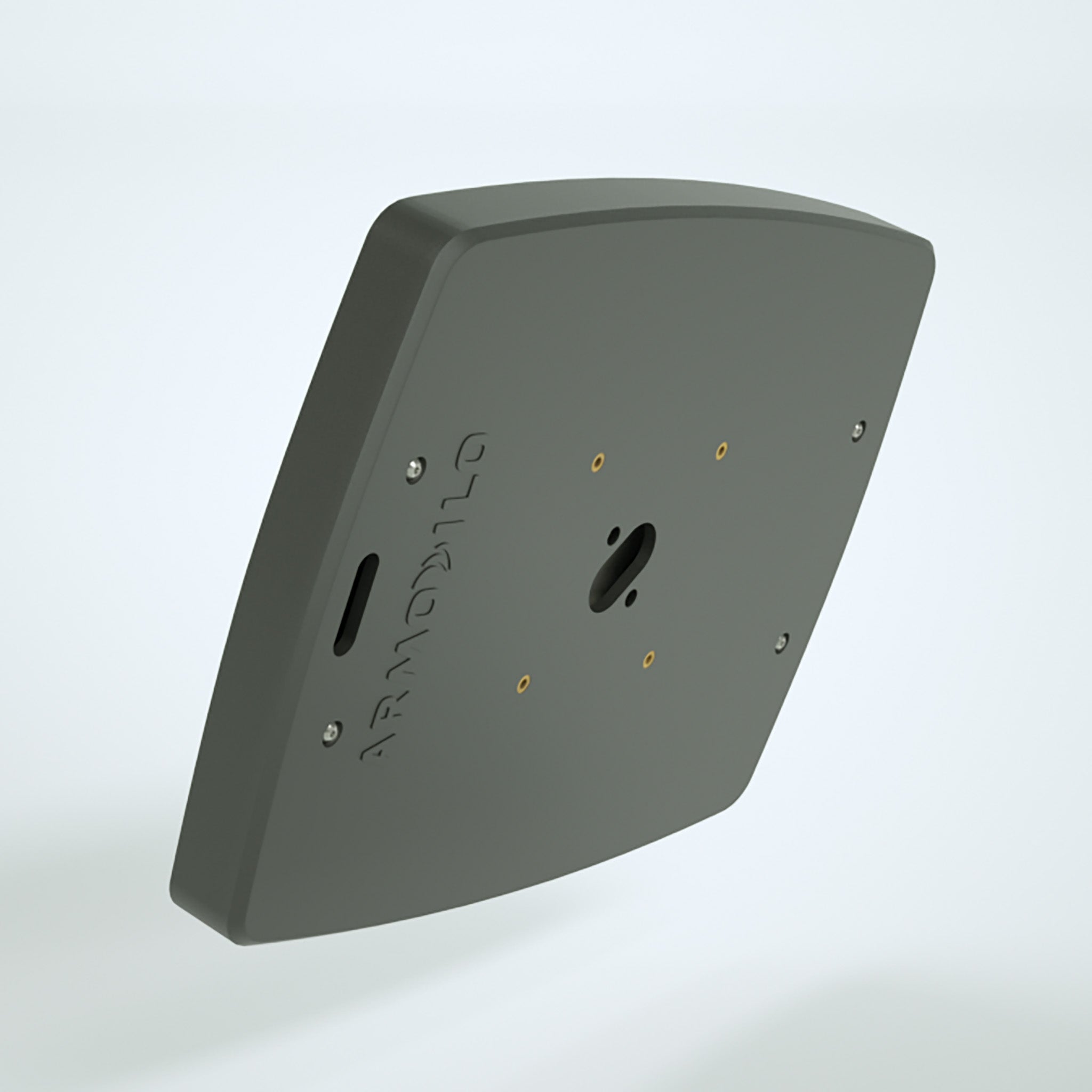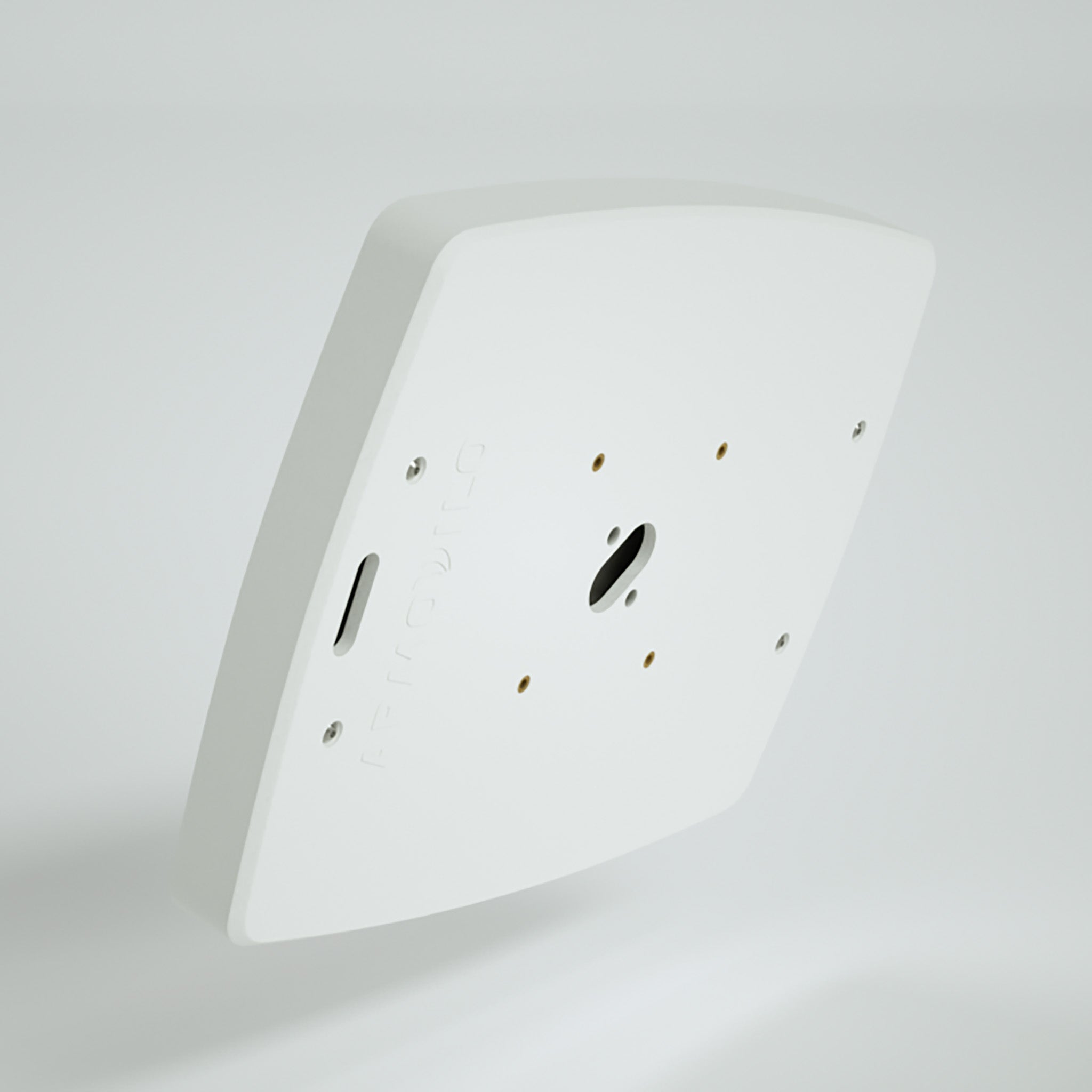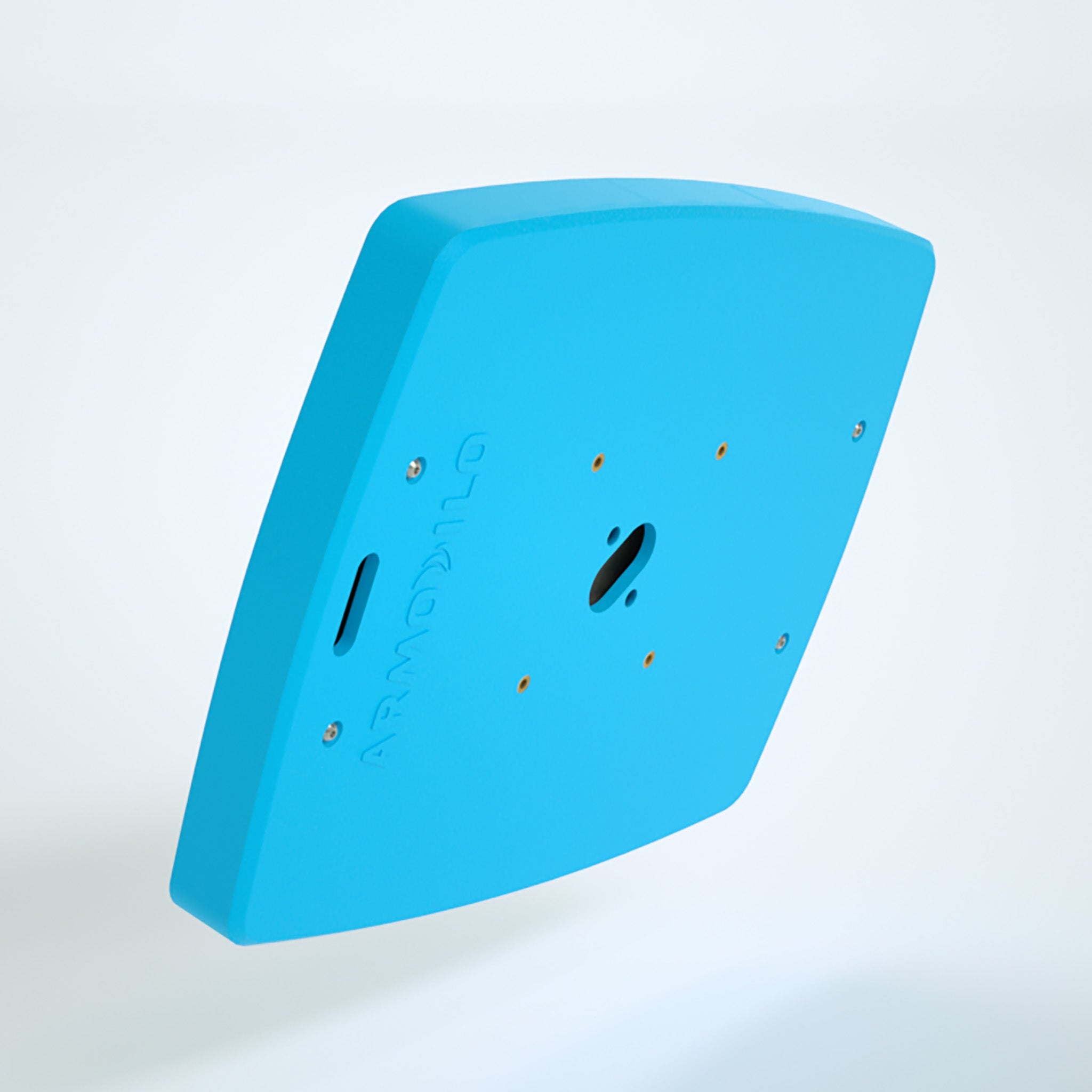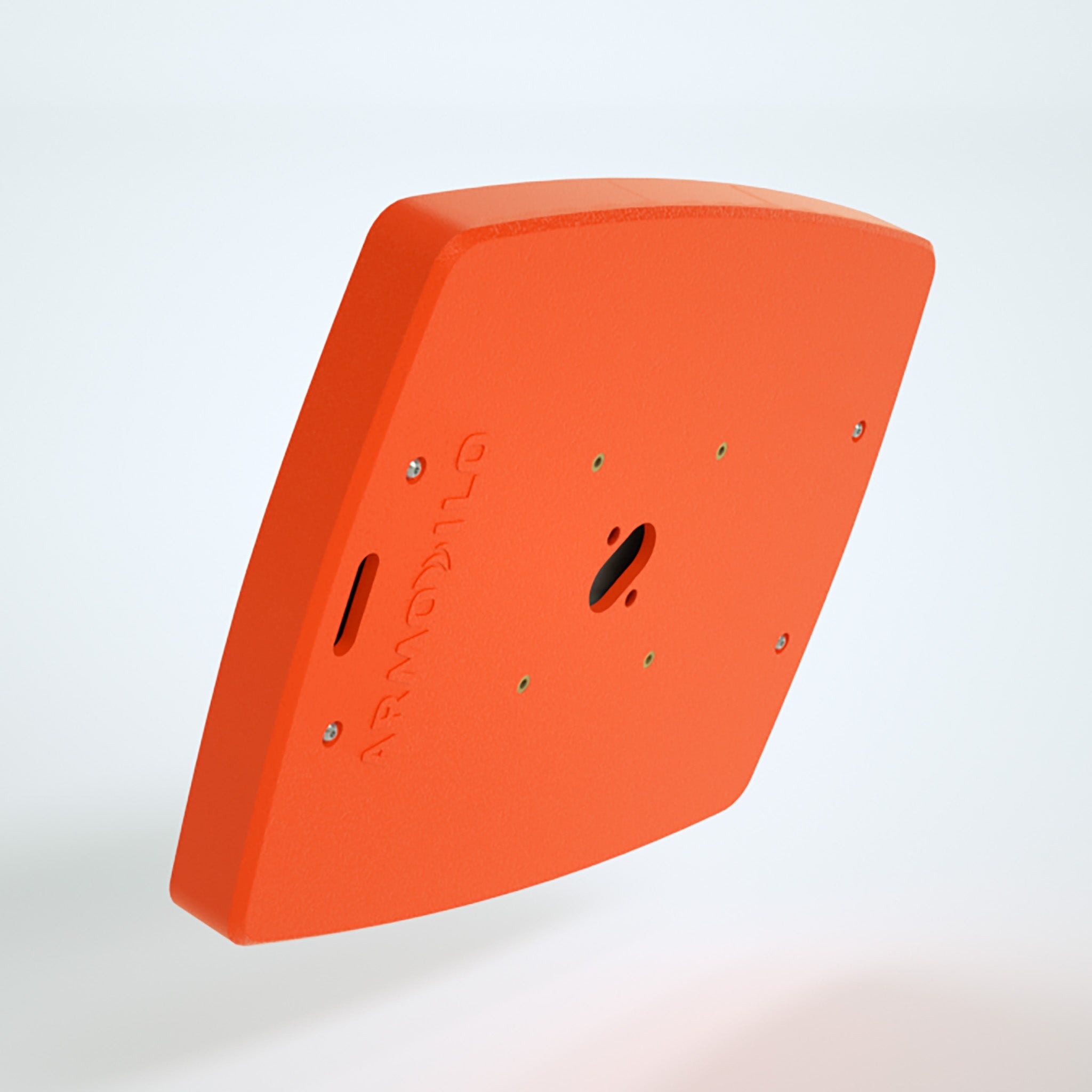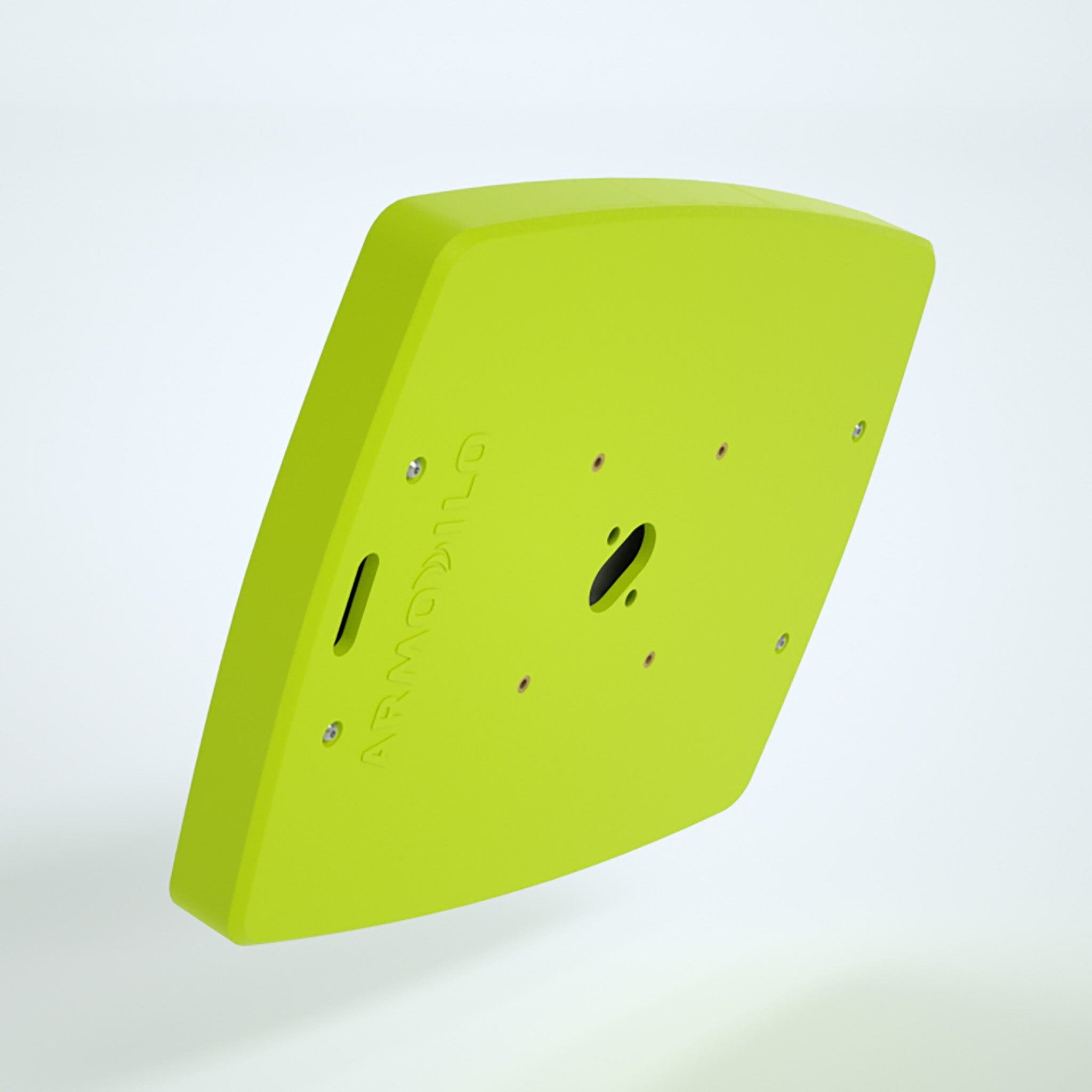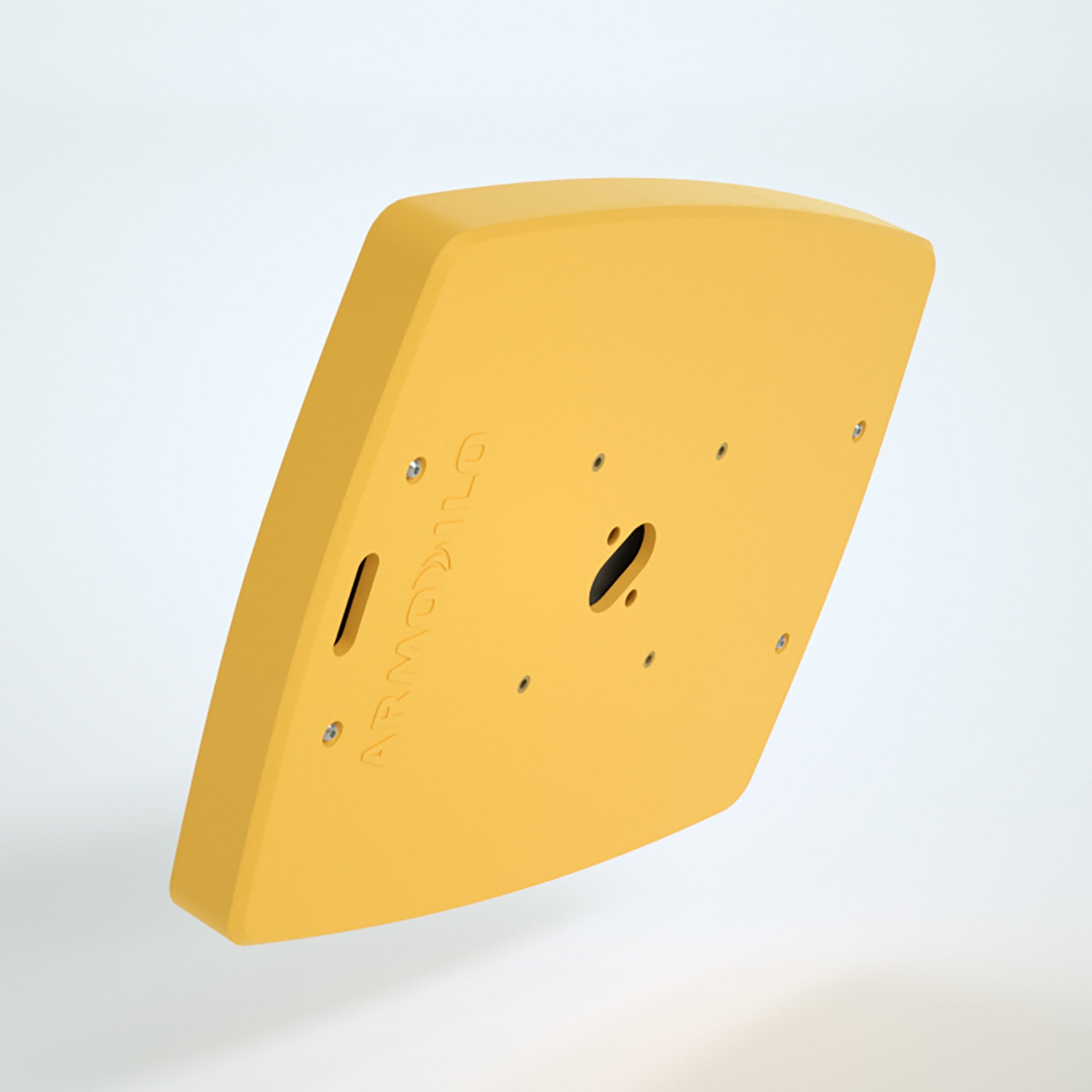 Vesa Tablet & iPad VESA Mount Enclosure
---
The Armodilo Vesa is a tablet & iPad VESA mount enclosure featuring a secure housing, allowing you to deploy interactive experiences using any standard mount. 
Designed with compatibility in mind, the Vesa Tablet & iPad VESA Mount Enclosure is compatible with all standard 75mm VESA mount brackets, making it easy to mount any tablet to any arm, wall or surface. Thanks to our Tablet Fit Kits, our VESA adapters and enclosures provide you with an unparalleled level of flexibility when it comes to technology upgrades and deployment.
One of the key advantages of the Armodilo Original VESA-mountable kiosk enclosure is its versatility. The secure tablet and iPad VESA mounting enclosure allows you to deploy tablet and iPad VESA mount options available through third parties to create static, pivoting, rotational or articulating touch-points..
Integrated brass mount points and hardware are included with every Vesa Tablet & iPad VESA Mount Enclosure, making it one of our most versatile products. Additionally, the enclosure is tamper-resistant and secure, protecting your tablet or from unauthorized access or damage while mounted to your VESA adapter.
Don't see your tablet listed? Check our complete list of supported devices.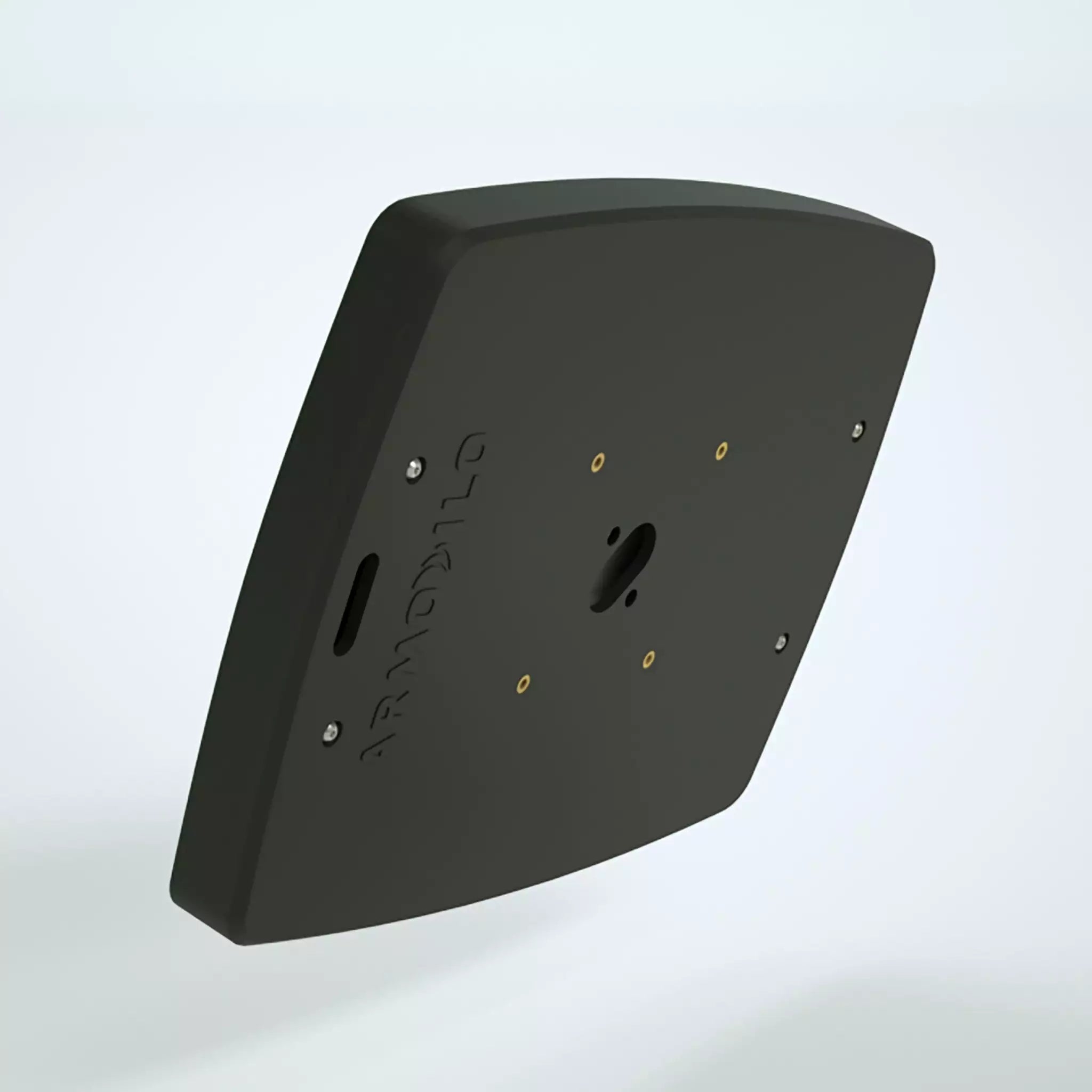 This product has no reviews yet.
• Limited Lifetime Warranty.
• Rigid ABS construction.
• Multi-tablet capability using our Tablet Fit Kit™ system.
• ArmoLock™ security screws.
• Integrated brass mount points and hardware for 75mm VESA brackets.
• Easily cleaned and disinfected.
• Internal cable routing.
• Available in 7 colours.
• Quick Connect port for quick wiring or added security.
• Many accessories available for personalized branding and ease of use.
• VESA mount not included.
With its installation potential limited only by your creativity, the Armodilo Original VESA tablet and iPad enclosure lets you make a sophisticated statement with your mounted tablet kiosk. The Armodilo Original VESA offers full support for a wide variety of tablets with our Tablet Fit Kits, integrated 75mm mount points, and the security of our durable fully-enclosed housing with tamper-resistant screws, the VESA is a versatile display and touch-point solution for a wide variety of installations.

With a wide variety of third-party mounting options, the possibilities are endless. VESA provides display and interactive options ideal for retail, restaurants, showrooms, hotel lobbies, museums, and even art installations. No matter how you want to engage with your audience, you can do so with the comfort that your technology will be secure.
• Full surround ABS plastic VESA mountable iPad and tablet enclosure.
• Steel faceplate cover.
• Tablet Fit Kit™ for tablet as ordered.

• 5 x ArmoLock™ security screws and ArmoDriver.
• 5 x VESA mount screws (M4) and driver.
• Setup instructions.
Customize your Vesa iPad and tablet enclosure with the right options for your project. Our wide range of accessories and branding options will help to ensure that the Vesa meets the needs of any project.
Have questions? Get answers about all of our products before you buy. Call us at
1.800.975.5946 to talk to a knowledgeable customer service representative today or
reach us using our live chat service.